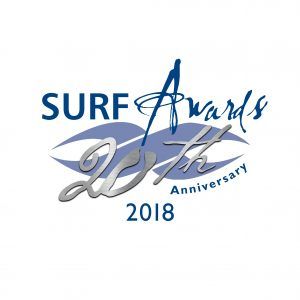 The prestigious 2018 '20th Anniversary' SURF Awards for Best Practice in Community Regeneration were launched today (12/06/18) at an event held at Plantation Productions in Govan as part of the Scottish Government themed Year of Young People.  Plantation's D.A.F.T. Media group, young people aged 10-14, were in attendance to present their thoughts on the importance of young people engaging with creative activities and to take questions from the audience. The Awards were launched by a Scottish Government representative on behalf of Kevin Stewart MSP, Minister for Local Government and Housing.
The SURF Awards are delivered each year by SURF, a regeneration forum with 280 cross-sector member organisations across Scotland, in partnership with the Scottish Government. The purpose is to highlight, celebrate and share the achievements of initiatives that address physical, social and economic challenges in communities across Scotland.
This year's five thematic categories include; Creative Regeneration sponsored by Creative Scotland, Youth Employability: Overcoming Barriers sponsored by Skills Development Scotland, Community Led Regeneration sponsored by Highlands and Island Enterprise, Scotland's Most Improved Place sponsored by Scotland's Towns Partnership and Architecture & Design Scotland and finally Housing which celebrates successful links between housing development and wider regeneration outcomes .
To celebrate the 20th Anniversary of the SURF Award process SURF announced that they have commissioned Plantation Productions to create a short film looking back at 20 years of the SURF Awards. The completed film will be showcased at the SURF Awards Presentation Dinner on the 6th December in Glasgow. Plantation Productions are an arts and media charity based at The Portal in Govan, who use creative participation to improve wellbeing and address inequality. The Portal previously won SURF's Award for Creative Regeneration in 2013.
The timescale for the 2018 SURF Awards is as follows: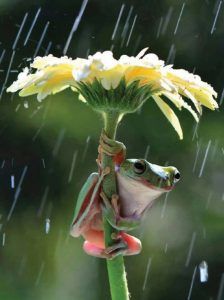 Tuesday 12th June – launch of Awards
Monday 17th September – close of application period
Mid Sept-Oct – Shortlisting by 20 independent judges
Oct-Nov – Visits and assessment period by judges
Thursday 6th December – SURF Awards Dinner (Grand Central Hotel, Glasgow)
This year SURF will again be holding a Caption Competition for the main Awards Image featuring the frog sheltering from the rain.  The best and funniest caption will win a free place at the SURF Awards Celebratory Dinner in the Grand Central Hotel, Glasgow, on the evening of Thursday 6th December 2018.
Kevin Stewart, Scottish Government Minister for Local Government and Housing, says;
"I am delighted to launch the 2018 SURF Awards which are an excellent platform for rewarding good practice in community regeneration – recognising the creativity, energy and talent that exists in our communities and informing and improving policy and practice across Scotland.  It is testament to the importance of the Awards that, on the 20th Anniversary, they are as successful and as prominent as ever.  I would encourage as many projects as possible to submit an entry for this year's Awards."
SURF's Chief Executive, Andy Milne, says;
"The SURF Awards are more than just awards. For 20 years they have helped us all learn how successful regeneration can happen, even in the most challenging places and circumstances. They show Scotland's communities at their best; but also how they could do so much more with the right support and resources."
SURF's Chair, Kate Wimpress, says;
"The SURF Awards recognise the exceptional work being carried out for and by communities throughout Scotland, highlighting best practice across scale and sector. The Awards ceremony, and subsequent events, celebrate what works and provide a unique platform for the exchange of ideas between the local, regional and national levels."
Moya Crowley, Project Manager at Plantation Productions, says;
"As a previous winner, we are delighted to host the launch of the SURF Awards, which highlight and promote the great work and achievements that too often go unnoticed in our sector."
For further information on the SURF Awards and to download application materials please visit https://www.surf-old.local/surf-awards/  or contact Emma Scott on emma@surf-old.local