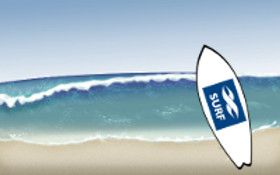 This summer, SURF circulated an advert that promoted an opportunity to apply for open positions on our Board of Directors. The outcome of the recruitment process that followed was the appointment of eight new Directors at a recent SURF Board Meeting.
Drawn from public, private, academic and third sector organisations across Scotland, the new appointments include specialists in the fields of rural policy, education, culture-led regeneration, community development, housing, and finance. They are:
Andrew Ormston (consultant specialising in culture-led regeneration in Europe)
Jamie Ballantine (Customer Engagement Manager at Maryhill Housing Association)
Jennifer McGlone (creative arts project manager and Director of Glow Arts)
Kate Wimpress (Director of North Edinburgh Arts and the 'North Edinburgh Grows' regeneration initiative)
Ken McKinlay (former Head of Education Services at East Renfrewshire Council)
Matt Roy (finance & marketing specialist, and contributor to Resilient Scotland & Greener Leith)
Prof. Sarah Skerratt (Director of the Rural Policy Centre in Scotland's Rural College)
Tam Munro (experienced community volunteer and Coordinator of Glasgow's Peterson Park Hall)
SURF Chair Pippa Coutts, who is also the Evidence Exchange Lead for Scotland at NESTA, said: "The SURF Board were delighted with the response to our recent advert for vacancies. Our new Board Members will significantly enhance SURF's strategic development by contributing a strong and diverse blend of knowledge, skills, experience and perspectives on the current policy and practice context for community regeneration in Scotland. I look forward to working with them as the organisation continues to expand the scope of its learning, connecting and policy influencing functions."
The new appointments bring the size of the SURF Board to 20. Please click here to see a full list of SURF Board Members.