At its 2022 Annual General Meeting, the SURF Board of Trustees unanimously agreed to the appointment of a new Chair and Vice Chair.
The new Chair is Brian MacDonald, who has been involved with SURF in various roles for over a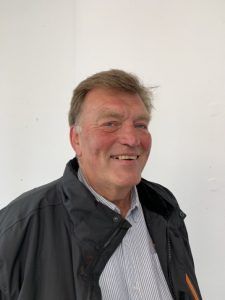 decade. Last year, Brian sat on the panel of the SURF Awards and visited projects selected in the Most Improved Place category which allowed him to see first-hand what is happening in Scotland's communities.
Brian has an extensive background in regeneration having held senior roles in North Ayrshire Council and Irvine Bay URC.
The new Vice Chair is Diane Gray. Diane, who joined the SURF Board in 2018, is currently the Head of Engagement, Scotland at the National Lottery Heritage Fund in Scotland, which supports heritage projects across Scotland through grants programmes, allowing tangible and intangible heritage to thrive and adapt.
SURF would like to thank outgoing Chair Kate Wimpress, who served as SURF Chair from 2017 to 2022, for her support and leadership, particularly through a turbulent two years of change and challenges. Kate has provided invaluable insight into areas such as the Citizen's Assembly, where she had the role of Convener, and contributed to raising SURF's profile beyond the established network. Kate will continue to sit on the SURF Board and contribute to the future direction of SURF.
Speaking after the SURF AGM Brian MacDonald said; "this is a really important time to take over as Chair of SURF. We are changing our structures to improve the way the organisation functions to enhance our ability to deliver services across Scotland in these challenging times. Communities across Scotland are facing challenges on an almost unprecedented scale. SURF's ability to support communities through networking events, influencing decision makers and providing an influential network of policymakers and practitioners are likely to become more important than ever."
As the new SURF Chair, Brian will be providing a formal introduction at SURF's Annual Conference, which takes place on Thursday 25 August 2022 in Edinburgh's CoSLA Centre. Keep an eye on the SURF website for further details.