Scotland's Regeneration Forum (SURF) was established in 1992 as a not-for-profit membership organisation and has the overall objective to improve the lives and opportunities of residents in Scotland's disadvantaged communities.
As Andy Milne steps down after 18 years as SURF CEO, we now seek an outstanding leader to build on our success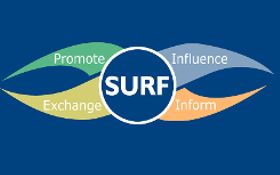 and actively promote better understanding and practical cooperation between all regeneration partners, sectors and perspectives. Reporting to the Board of Directors, you will be responsible for the leadership and management of the operational and financial affairs of the charity ensuring SURF continues to be an inclusive forum for regeneration practitioners, policy makers and academics to exchange their cross-sector experience, knowledge and ideas.
Maintaining and enhancing our reputation, credibility and profile, our new CEO will ensure SURF continues to play a leading role in creating cross-sectoral alliances and develop and shape policy, including influencing Scottish Government's thinking on future economic development and regeneration policy, investment and practice. Focused on building networks whilst also developing and maintaining strategic partnerships you will also ensure SURF delivers on its vision of alleviating poverty and inequality whilst also improving wellbeing and opportunities in Scotland's most disadvantaged and disconnected communities.
The successful candidate will also need to demonstrate:
Detailed knowledge and understanding of the economic and social challenges associated with Scotland's poorest and most disadvantaged communities
Relevant experience of assessing, developing, delivering and influencing regeneration policy and practice
Knowledge of the historical development, current challenges and anticipated dynamics of regeneration policy, agencies, partnership processes and delivery practice in Scotland
Strong strategic and operational planning and delivery experience
A proven track record of delivery operating at an Executive or Senior Management level
Strong stakeholder management experience coupled with a proven track record in building and maintaining a wide range of collaborative relationships and partnerships
This role will provide you with the opportunity to bring fresh thinking and creativity to a role and an organisation which makes a tangible and positive difference for disadvantages communities across Scotland.
For more information on this role please contact Douglas Adam, at Livingston James, our retained recruitment partner on 0131 220 2209 or visit www.ljg-jobs.com/surf