Impact Arts is a leading Scottish creative social enterprise and registered charity. As such they are governed by a Board that is currently made up of 10 Trustees. All Trustees including the Chair (Jim Sweeney OBE), are volunteers and from a range of backgrounds. As a result they bring a wealth of experience and skills to the role. In order to take the organisation forward, the Trustees wish to appoint one new Trustee to the Board.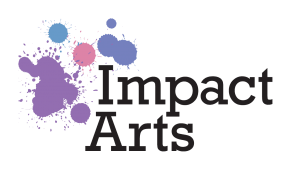 In addition, they are recruiting for a pool of voluntary Associates. Associates are skilled professionals with critical skills that could be accessed by the management team and Board for advice on their areas of knowledge and expertise. They will also be committed to the arts and understand and agree with the significant role that arts can play in changing lives and developing community spirit in our most deprived areas. They will contribute both to the discussion around the content of programmes and also to corporate issues such as policy and funding strategies depending on their skill sets.
Impact Arts encourage applications from all sections of the community.
For more information and to apply please visit https://www.impactarts.co.uk/blogs/get-involved-work-with-us/
Closing date for applications is 29th March 2021