The outcomes of the prestigious 2018 '20th Anniversary' SURF Awards for Best Practice in Community Regeneration were announced last night (06/12/18) at a celebratory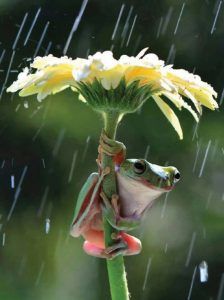 presentation event in Glasgow's Grand Central Hotel.
Representatives of the five category winning initiatives for 2018 were personally congratulated on their inspiring work by the Scottish Government's Cabinet Secretary for Local Government and Communities, Aileen Campbell MSP.
The SURF Awards are delivered each year by SURF, a regeneration forum with over 280 cross-sector member organisations across Scotland, in partnership with the Scottish Government. The purpose is to highlight, celebrate and share the achievements of initiatives that address physical, social and economic challenges in communities across Scotland.
2018 celebrated the 20th SURF Awards and throughout the year SURF connected with previous winners to share their memories of the process. This culminated at the annual Awards Dinner with the screening of a specially commissioned film 'Celebrating the 20th Anniversary of the SURF Awards'.
SURF's panel of 20 independent judges are drawn from national regeneration bodies and community groups. They carefully assessed all of the varied SURF Awards nominations in five thematic categories, visiting 15 different shortlisted initiatives from Dumfries and Galloway to Orkney Islands, before selecting the following category winners:
Community Led Regeneration: Papay Community Cooperative (Papa Westray, Orkney). The Cooperative aimed to rejuvenate an economically challenged remote island community by establishing a social and economic hub.
 Creative Regeneration: Findhorn Bay Arts (Forres). The non-profit arts organisation deliver high quality regional arts activities to showcase local artists, improve pride of place, support the economy, provide opportunities for young people, and attract visitors to Forres.
Housing: Chapelpark: A New Beginning (Angus). Led by Angus Council, the project converted a vacant, historically significant B-Listed school building and site into affordable housing.
Youth Employability: Overcoming Barriers: Pathfinder Programme (Glasgow). Led by the DRC Youth Project and WorkingRite the programme removes labour market disconnects for young people by taking a collaborative approach, rooted in the strengths and assets of each individual, to support them into sustained employment.
Scotland's Most Improved Place: Westray (Orkney). The Trust's mission is to develop the economic, social and cultural sustainability of Westray by harnessing the quality of its resources, people and island environment. The island has become known for its hands-on approach, and self-sustaining community.
The five winning projects all demonstrate the value of a long-term approach to regeneration, with dedicated partners working strategically and inclusively to develop comprehensive plans and deliver real and sustainable benefits for all.
In congratulating the winners, SURF Chair Kate Wimpress said as with the previous 20 years, the 2018 SURF Awards celebrate exceptional projects operating across the country.
The SURF Awards Presentation Dinner was attended by 230 guests from a wide range of public, private, and third sector organisations. Since 2003, the SURF Awards have been delivered by SURF in partnership with the Scottish Government. SURF is also grateful for additional support provided by Architecture + Design Scotland, Creative Scotland, Highlands & Islands Enterprise, Scotland's Towns Partnership and Skills Development Scotland towards the delivery of thematic categories.
You can read more about all of the shortlisted projects in our 2018 Awards Publication
Quotes:
Kate Wimpress, Chair of SURF: "The independent panel of judges have once again been impressed by the commitment, creativity and care for both project and people, in all shortlisted initiatives. SURF looks forward to sharing these stories of what works, across Scotland and beyond."
Emma Scott, Information, Communications and Events Officer at SURF (manager of the Awards process), said: "SURF are delighted to end the 20th Anniversary year by announcing the winners of this year's Awards. SURF are grateful to all of the projects who have engaged with the Awards over the past 20 years and allowed us to share their learning and showcase their exemplar best practice approaches, achieved through tireless dedication to the people in the communities which they work in."
Aileen Campbell MSP, Scottish Government Cabinet Secretary for Local Government and Communities: "I am delighted to be involved with the annual SURF Awards for the first time, as it celebrates its 20th anniversary. The shortlisted applications are an inspiration and testament to what is possible when communities are empowered and proactive in shaping their own futures. The SURF Awards remain an outstanding platform for identifying and showcasing successful community regeneration across Scotland."
Gary Cameron, Head of Place, Partnerships and Communities at Creative Scotland: "The SURF Awards highlight the creativity of communities across Scotland, helping demonstrate the importance of arts and culture to our individual and collective wellbeing."