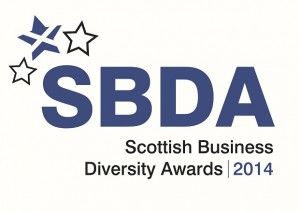 The Scottish Union of Supported Employment (SUSE) has announced the launch of its 2014 Scottish Business Diversity Awards. The awards are designed to celebrate diversity within Scotland's businesses, and to recognise the achievements of organisations and individuals that demonstrate that disability is not a barrier to employment.
SUSE Chair Kate Storrow said: "Employment can be a positive life changing experience, and we need to make sure that everyone is given that opportunity. We want to celebrate Scotland as an exemplar of embracing diversity, team spirit, and equality in the community and at work."
The awards will be held at the annual SUSE Conference at the Apex International Hotel in Edinburgh on 20 November. Angela Constance, MSP for Training, Youth and Women's Employment will be the keynote speaker of a programme looking at the future of employment in Scotland.
Entries are judges by a panel of experts on disability in the workplace and responsible business practices. Judges provide free detailed feedback on all nominations, and the categories of entry are Employer of the Year, Achiever of the Year, and the Innovation Award.
The deadline for nominations is 6 October 2014. To download an application form, visit the awards page on the SUSE website at the following link: