Scotland's Regeneration Forum (SURF) and Museums Galleries Scotland (MGS) are delighted to announce a new partnership agreement. Both organisations are keen to make even more of their shared interests in linking heritage and creative assets with community regeneration.
Museums Galleries Scotland is the national development body for the Scottish museums sector. They support the sector through funding, strategic development, skills development and advice. The formal MGS/SURF partnership, will support practical cooperation and learning on the productive connections between infrastructure, assets, heritage, community participation and inclusive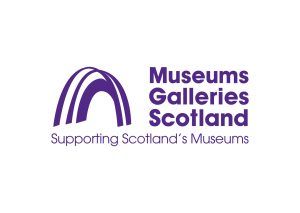 economic growth; especially in disadvantaged areas.
SURF and MGS will work together to highlight the key roles that museums and heritage play in enabling more participative community regeneration across Scotland.
Both partners will be working collaboratively on linking national policy and resources with local assets and initiatives, through SURF's Heritage and Creativity Alliance. An initial meeting of the Heritage and Creativity Alliance, held on the 14th March, explored the opportunities, benefits and practicalities for enhancing mutual understanding and practical cooperation. MGS was part of a group of SURF-supporting national agencies involved; all of which have relevant expertise, resources and responsibilities in promoting the role of heritage and creativity as catalysts for more successful, inclusive and sustainable community regeneration.
SURF's Heritage and Creativity Alliance will use the reality-based policy, place and cross-sector activity connections of SURF's Alliance for Action programme, as a means of intelligently and productively linking national policy and resources with local knowledge, assets and challenges.
Welcoming the announcement of the new partnership, Andy Milne, Chief Executive of SURF, said:
'SURF has long advocated the wisdom of productively linking heritage, creativity and community regeneration. Increased cooperation with Museums Galleries Scotland, will help us share the knowledge, skills and views of the Scottish Museum Sector, with those of our wider SURF network. I'm confident that will bring real benefits for everyone working for more cohesive and successful communities.'
Lucy Casot, Chief Executive Officer of Museums Galleries Scotland, said:
'Museums play a vital role in communities across Scotland. They help to connect people, enhance our visitor experience and bring a positive economic impact. Museums Galleries Scotland has already worked to highlight the role that museums can play in regeneration, so we are delighted to continue this work with this new SURF partnership.'
Look out for more on SURF and MGS in the coming weeks and months – including further development of the SURF Heritage and Creativity Alliance.