SURF- Scotland's Regeneration Forum are delighted to announce that the Langholm Futures project has been awarded to Pidgin Perfect and Outpost Arts who have developed an innovative programme 'Upstart'.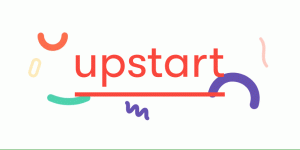 Pidgin Perfect is a Glasgow based, award winning, architecture practice who specialise in engaging communities in the process of change; using design and cultural activity to create connections between people and place to build more resilient communities for everyone.
Their team have a broad depth of expertise in urbanism, design, creative engagement, place branding and business development. They have previously worked for the British Council, Atkins, Balfour Beatty, Historic England and The Scottish Government.
Outpost Arts was formed in the spring of 2018 by Langholm-based creatives, Outpost Arts uses creativity and the arts to positively impact on education & learning, health & wellbeing and citizenship & regeneration.
Marc Cairns Managing Director of Pidgin Perfect says:
"Pidgin Perfect are excited to lead on this ambitious new project to explore the future of Langholm. Upstart is unique in its approach as it is unashamedly seeking to ensure that the of voices of Millennials (22 – 40 years old) and Generation Z (13 – 21 years old) are involved in developing a plan for the future. Across March we will be hosting a series of discussions at The New Ideas Office, in the former Post Office building on the High Street – this space will take the form of a contemporary cafe, creating an unexpected space for casual conversations with friends old and new about the future of Langholm."
Lucy Macleod, Creative Director of Outpost Arts says
"OutPost are thrilled to be working in collaboration with Pidgin Perfect on the 'Upstart' project, encouraging young people to actively 'signpost' Langholm's future direction.
On April 6th, OutPost Arts are hosting a one day 'High Street Take Over' event across several spaces; delivering participatory and interactive sessions. The Take Over event will be a family focused and creative fun day out with dress up, arts and crafts (including printmaking and window painting) and of course- locally sourced food!"
The Upstart programme is based at the New Ideas Office, High Street, Langholm  and includes;
Brunch Saturday 16th & 23 March 11am – 1pm.: Join us for a free brunch and share your ideas for the future.
Design Café: Saturday 30th March 11am – 1pm & 2 – 4pm: Exploring developing ideas for Langholm and enjoy free speciality coffee & tea.
Mystery Box Saturday 6th April,  11am – 2pm: A creative product making workshop for up to 15 people, led by a special guest designer… but who?
Take Over Saturday 6th April 11am – 3pm: OutPost Arts are hosting a one day Take Over event across several High Street spaces. Delivering participatory and interactive sessions, the Take Over event is family focused with dress up, arts and crafts and much more!
Upstart is supported by The Scottish Government's Making Places scheme and Dumfries & Galloway Council.
For more info, to sign up for events,  and to have your say via the on-line survey see pidginperfect.com/upstart/