Creative Scotland has appointed Janet Archer (pictured)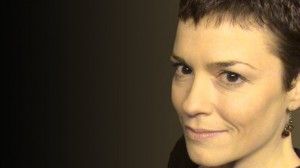 as its new Chief Executive.
Janet is currently Director of Dance at the Arts Council England, a position she has held since 2007. She has been involved with a number of projects in Scotland and currently chairs The Work Room, an artist-led organisation based at Glasgow's Tramway arts venue.
Prior to joining Arts Council England she was Chief Executive and Artistic Director of Newcastle-based dance agency Dance City, where she project managed their £7.6m capital development.
Janet will take up the Creative Scotland position on 1 July. On being appointed, she said: "I'm simply delighted to have the opportunity to contribute towards Scotland's creative future and look forward to working with people everywhere to unlock talent, drive opportunity, and grow artistic and cultural capital for this amazingly ambitious nation."
SURF Chief Executive Andy Milne said: "SURF warmly welcomes the appointment of Janet Archer as new Chief Executive of Creative Scotland.
"We are looking forward to working with her and her team as we continue to build on our collaborative interests in supporting community regeneration across Scotland by strengthening the links between creativity, people and place. That vital interaction will be the focus of this year's SURF Annual Conference on the 5 July."
A full programme for SURF's Annual Conference, which features Scottish Government permanent secretary Sir Peter Housden and international cultural planning expert Lia Ghilardi, will be announced next week. Please sign up for our mailing list at the link below if you would like to receive event details.