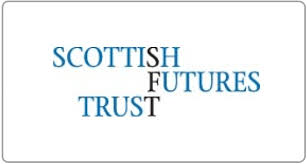 As Director of Finance at the Scottish Futures Trust, Peter Reekie made a welcome and informed input to the SURF conference on 29.5.13 which examined the Truths and Myths around infrastructure investment and social benefits. He did so without a safety net of PowerPoint slides. A film clip of Peter's presentation soon be posted on the SURF website. Meantime, Peter has offered his earlier input to a related David Hume Institute event as his contribution to our set of blogs aimed at taking the discussion forward. Peter emphasises the advantages of informed and skilled procurement over more formal legislation for securing substantial and lasting community benefits.
Ladies and Gentlemen, I'd like to follow Geoff by speaking of public procurement in more general terms. The introduction to the Scottish Government's Procurement Reform Bill consultation begins "Good procurement is vitally important to public, private and Third sector alike". I couldn't agree more, and with public sector procurement spend in Scotland at over 9 billion pounds a year – I hope most of you would too. Much progress has been made towards good public procurement in Scotland – especially of goods and services – which were the focus of John McClelland's 2006 review and the substantial and widely applauded initiatives led by the Scottish Governments Procurement and Commercial Directorate thereafter.
From that work comes the concept of sustainable procurement – defined as a process whereby organisations meet their needs for goods, services, works and utilities in a way that achieves value for money on a whole life basis and generates benefits not only to the organisation, but also to society, the economy and the environment.
In exploring sustainable procurement in more detail, it's worth setting out the context from which I come at this. Scottish Futures Trust is engaged in improving value for money for infrastructure investment. We are therefore primarily involved in construction procurement, or "works" in the jargon. Overall this represents somewhere over 2 billion of the 9 billion pounds annual spend. Furthermore, we work at the larger and more complex end of even the construction procurement market. My own experience both prior to, and at the SFT, spans works, goods, and services procurement – but generally at the complex end where goods would be defence equipment and services surgical operations for example. The reason for setting this context is that it makes a very big difference to the cycle of planning what to procure, procuring it, having it delivered and then using it once delivered and it is important not to over generalise.
In buying routine goods and some services "sustainable" is very much about the procurement, as the ability to make a difference is all about the time the thing or service is being created and delivered. For example food being procured by a public body – a substantial and very important area of procurement activity. Delivery of the item is everything. Its specification is likely to be relatively simple but how and where it is produced and processed, and how it is delivered all have a very significant impact on its economic, social and environmental impact. How it is used – or eaten – has negligible comparative impact. For a building, it will last 60 years after being procured over say 1 and delivered over say 2 years. So it's sustainability is very much more about buying the right thing: a building in the right place, of the right size, sufficiently flexible and energy efficient – setting aside whether or not a new building is really needed at all – rather than how it is procured / delivered. For example, around 85% if a building's carbon footprint is in the operational life not embodied in construction. The 85% is vastly more impacted by how the building is conceived, specified and then used rather than the nature of procurement, contracting, supply chain and even materials selection as it is delivered.
So, for buildings and other high-value infrastructure a real focus on asset management, joined up service and asset planning along with specification has substantially more impact on sustainability than procurement and delivery. I hope the ongoing review of public procurement in construction will be able to take this into account in its work.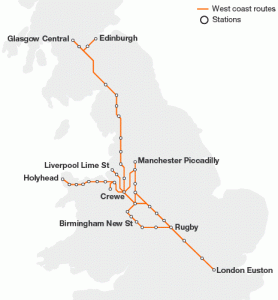 That said – the activity of procurement and delivery remains important and good procurement is extremely difficult. Witness the recent West Coast Main Line situation, potentially to cost up to £40m of taxpayer money in bid cost reimbursement alone. Most people I know in the world of complex procurement are not scoffing at the Department for Transport – they are quietly murmuring – There but for the grace…….
One reason for this difficulty is the already large amount of law and regulation surrounding the procurement activity. All of it designed to deliver best value and fairness – something with which none of us would – I hope – argue. Perhaps we will come back to regulation in the discussion, but another aspect of complexity is that there are many unavoidable tensions. I'll give you my take on a few (well, 4) of these dichotomies to feed the debate – things which it is not just possible to take a counter view on – but which I as an individual genuinely believe each side of:
Firstly, a "standardised" pre-qualification processes will reduce the costs incurred at the early stages of responding to a public procurement for the private sector which is welcome. However – if every procurement has the same pre-qualification criteria – and of course has to be marked consistently – is there not a danger that the same parties win every time?….
Which would contract the market and may not reflect the nuances of individual circumstances.
Secondly, building relationships between contractors and procurers over a period of time can drive efficiency as we have heard. Overall procurement costs can be reduced and benefits of standardisation, certain workload and continuous improvement can be gained. However, if longer term relationships and framework arrangements are widespread then fewer contractors will have a "place at the table" – for that client-to-main contractor relationship which is so valued…. And these are likely to be the larger contractors that are able to cope with the higher volume of work implied by multi-project arrangements.
Thirdly, there is much discussion about the delivery of jobs and training opportunities through major works contracts and it is clearly important to wring every possible policy outcome and community benefit out of procurement. However, it is equally true to say that contractors will either offer to do what they were going to do anyway in order to deliver themselves a skilled future workforce or they will charge more for delivering the additional requirement of training. I'm all in favour of setting evaluation criteria to seek out and select those with the most advantageous approach to the former. In respect of the latter, if it is accepted that paying a premium from public funds is worthwhile to deliver extremely valuable policy outcomes – then are we sure that through the procurement is the most efficient way to deliver the outcome? It may be that a 4-year apprenticeship funded through a 2-year construction contract doesn't create a sustainable job, where direct support funding for training could. I am sure this won't be true in every case – and to be clear I am not even sure that it is true in any case…. But it is at least a point that we should bear carefully in mind.
One fourth and final example is the advertising of sub-contract opportunities by main co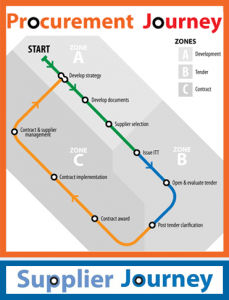 ntractors on a single, transparent, electronic platform. The Public Contracts Scotland website. This makes it easier for SMEs to find business opportunities in the supply chains of major contractors through a one-stop opportunity shop of you like. It's a great system already in use for the Forth Replacement Crossing. When I looked today there were 15 opportunities advertised by the main contractor since late October – from insurance advisory services, through site gritting (I hope they secured that service in time), through to the genuine contract to paint the Forth Bridge (94,000m2). It has however been observed that this platform also gives organisations anywhere in the world with an internet connection a portal on Scottish market opportunities which previously those with local boots on the ground may have been better placed to spot. Now, again, that is an over-simplification because a programme of local supplier development can offset some of the risk, but it is at best worth understanding as a principle.
I hope that by raising these genuine dilemmas some debate will be stimulated. I'm afraid that I won't be offering any quick fixes or magic solutions. As I said – good procurement, in particular of complex goods, services or works is a tricky business. I will offer two opinions:
Firstly, I don't think that resolutions to these points can, in all instances, be legislated for. I have listened to a senior individual utterly convinced that the decision their Council was taking was the right one to produce a value for money outcome, and of a higher quality than decisions made in other public bodies – not because they had seen a convincing argument made – but because there was Best Value legislation in place requiring that Local Authorities deliver value for money that doesn't apply across the rest of the public sector. Decision making on such a basis is clearly not a route to enlightenment and would not make this Institute's inspiration proud. Bob Black, our recently retired Auditor General for Scotland gave us wise words in the first of the Autumn series of DHI seminars – careful consideration of the value of each piece of new legislation is really needed. There are universally fine aspirations and some much needed proposals in the current procurement reform bill consultation – but also potential opportunities to introduce more areas in which procurers could be found non-compliant, raising the spectre of new legal challenges and all the costs and delays involved.
Secondly, the skills and experience needed for great public infrastructure procurement are rare ones. They include, critically, the particular skills to translate users' requirements into briefing information for professional teams and getting the best out of the early stages of a design development – along with the harder commercial skills to face up to – at some points – and manage a partnering relationship with – at other points – the commercial teams in the supply side who do this for a living. Most public bodies – in the buildings or social infrastructure sector – do this infrequently and may not, or even should not, retain cutting-edge skills in-house. There must at least be a case to consider a shared service providing these resources.
Good procurement, as I hope I have gone some way to demonstrate is not perfect – in fact because of the dichotomies involved, it is necessarily imperfect. In my view the best way to improve it is to invest in the fantastic people across Scotland who carry out the procurements on a day to day basis. Give them training, space and support for the judgement – I'll say again judgement needed – to make the best possible choices. We should not seek the perfect – it doesn't exist and, as I hope we all recognise, it is in any case the enemy of the good.
Peter Reekie Director of Finance, Scottish Futures Trust
peter.reekie@scottishfuturestrust.org.uk
   26 January 2013