The arts have such an important role to play in children's development and wellbeing and that's why, throughout this crisis, we've continued to work closely with artists to find new ways of engaging with and inspiring young children.
Our work with young children 0-5 and their families has always been rooted in connection and face-to-face engagement. Nothing will ever replace the magic of live performance, nor the strength of bonds that are built between artists and the communities they work with as they participate in creative activities together. However we, like others, have had to adapt quickly.
Our first focus was to stay connected with those families we were already supporting. Expecting Something was held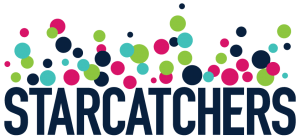 weekly at Whale Arts, Edinburgh and Lochgelly Centre, Fife – a safe space for young parents and their babies 0-2 to engage with artists and spend time being playful and creative all together.
Artists immediately adapted to deliver the sessions remotely with at least some interactive participation so that they could be responsive to the parents and children taking part.
This offer has now developed to include creativity packs which complement the online sessions, delivered directly to participants' doors with a range of craft materials and drama props inside – all open-ended materials to fuel imaginative play.
Our artists arrive at the online sessions with an over-arching theme and suggested 'props', which participants find in their creativity packs as provocations and inspirations. But it's the children's imaginations that bring it all to life.
We're delighted that the use of creativity packs will soon be up-scaled to reach many more families with young children. In partnership with other organisations already working closely with families in need of support, 'Wee Inspiration' idea cards – fun, creative ideas to engage little ones at home – complete with complementary resources will be delivered across Scotland.
Through Starcatchers' artist development programme Playspace, we've also commissioned five new projects developed by early years artists in Scotland. They are exploring ways of connecting with and inspiring young children whilst they're at home with their families.
Each project is different, but all recognise how important it is that parents/carers are inspired and energised too! They are the ones who are able to provide the face-to-face connection that the artists can't provide at the moment. They really are young children's greatest resource.
By supporting parents to engage in fun, playful, creative experiences with their children we hope that we are make a small, but significant contribution to helping families through this crisis.
(Update provided by Starcatchers)