A new grant scheme will help businesses revamp their online shop as part of Go Forth Stirling's ongoing Covid-19 business support package.
The team at Go Forth is launching an e-commerce grant offering match-funded contributions of up to £1000 to help Stirling businesses either start trading online or develop their existing online activity.
The scheme will offer support to the self-employed, sole-traders plus micro and small businesses who are members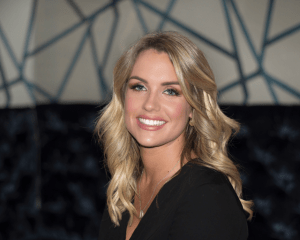 of the city's Business Improvement District (BID).
It will give Stirling's shops the chance to showcase their goods and increase sales both on the high street and online.
Go Forth Stirling BID Project Director Danielle McRorie-Smith said: "With more and more people shopping online due to the lockdown, the new Stirling e-commerce grant scheme offers businesses the chance to develop an extra dimension to the services they currently provide by either creating an online presence or revitalising the appearance of their current online platform. 
"Online shopping is not only part of the future; it is very much the present and the support we are offering through this initiative will help local businesses navigate the huge challenges the coronavirus pandemic has presented.
"It will also help preserve their presence on the high street by improving online platforms and giving shoppers more of an insight into what's on offer both on and offline."
Applications for the e-commerce grants opened last week and will be assessed on a first come-first served basis.
The application form can be downloaded from the Go Forth Stirling website – www.goforthstirling.co.uk/virtual-high-street – and any queries should be emailed via admin@goforthstirling.co.uk
Business owners who are successful in applying for a grant will be able to access a framework of Stirling- based providers who can provide e-commerce support specific to their company.
Ms McRorie-Smith added: "We've contacted BID members to find out who would benefit from the initiative and have had a huge response.
 "Stirling Council is also backing the project which is open to all Stirling companies within the BID district.
"This is a scheme which will help our business owners create a sustainable future and help us show that Stirling is open for business with a unique shopping experience both online and on the high street.
"We hope it will assist in safeguarding existing jobs and contributing towards business growth."
Stirling Council has welcomed the initiative.
Councillor Margaret Brisley, Convener of Stirling Council's Finance & Economy Committee, said: "Stirling Council and our partners are fully aware of the ongoing impact the coronavirus outbreak is having on local businesses.
"We are living in a digital age and the e-commerce grant initiative by the Business Improvement District will help protect jobs, assist in the prevention of business closure and promote economic recovery."
Vice Convener, Councillor Alison Laurie, added: "Stirling Council, the Business Improvement District and wider partners are all working together to support businesses throughout this period of uncertainty and the delivery of an e-commerce grant scheme is an excellent way to offer essential support for Stirling businesses."
The e-commerce grant programme is being launched with the support of CityFibre.
Stirling is set to transform into a world leading digital hub as one of the first cities in the UK to benefit from the new CityFibre fibre-to-the-premises (FTTP) programme.
The city's existing full fibre network was launched in 2017 to connect the city's schools, libraries and community venues.
In late 2018, work started to expand the network citywide to reach nearly every home and business in Stirling.
Despite the delays caused by Covid-19, City Fibre is going full speed ahead and aims to complete the project by the end of 2020 with the first homes having access to Gigabit speed broadband services of up to 1000Mbps from Vodafone.
Meanwhile, the first businesses will be able to connect and enjoy the same service from a range of specialist business providers in the coming months.
Elaine Doherty, City Manager for CityFibre said: "The digital revolution and a state-of-the-art full fibre network has been delivered in Stirling.
"Full fibre down almost every street will fundamentally change the way we work, play and live. 
"For it to be used to its full advantage, Stirling businesses need to be equipped and access the tools for successful online trading and engagement.
"Stirling's businesses will be able to access cloud-based services and conduct more online transactions locally, nationally and internationally helping to grow their business and the economy.
"The grant scheme offered by Go Forth Stirling is vital to encouraging this and we're proud to support them."
The e-commerce grant is part of a range of support measures offered by Go Forth Stirling to help local businesses survive the Covid-19 crisis.
These include a free online training programme, the provision of sneeze shields and floor stickers for shops and restaurants plus promotional campaigns aimed at encouraging shoppers back into the high street.
Go Forth Stirling BID represents close to 400 local businesses with a key objective of delivering projects and services which improve the area's trading environment to benefit businesses, shoppers and visitors.
The BID was set up in September 2017 following a vote among the city's traders and runs for an initial five-year term.
For more details visit www.goforthstirling.co.uk