The Scottish Parliament has voted to approve the government's Planning (Scotland) Bill at its final stage by 78 votes to 26, following three days of debate. The bill is the most amended piece of legislation in the Scottish Parliament's history, with nearly 400 amendments made by MSPs. Kevin Stewart, the Minister for Housing, Local Government and Planning, said he believed the bill to be a "radical" overhaul of the planning system, which would empower communities.
The bill gives communities the right to create Local Place Plans – covering areas such as housing, green space and community facilities, which local authorities will be legally required to take into account when preparing development plans. It also reforms strategic planning, with the production of new regional spatial strategies. These strategies will provide long-term direction to large scale development, matching local and national planning needs, outcomes and priorities.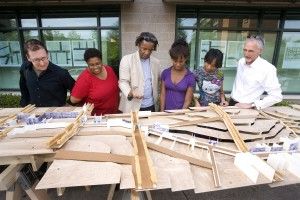 Additionally, the National Planning Framework, Scotland's long-term plan for future development, will now be required to be approved by Parliament.
Other changes covered by the Bill include new powers for local authorities to introduce control areas where planning permission will always be required if owners want to change the use of their property to short-term lets.
SURF has had a long standing interest in increased community empowerment through the planning process and welcomes the steps taken in the bill towards this aim.