| | |
| --- | --- |
|   | Glasgow Community Health and Wellbeing Research and Learning Programme  |
The latest findings from GoWell's cross-sectional community survey were launched recently at our 7th annual event in four new reports describing housing, neighbourhood, community and health outcomes. These reports compare responses from the three GoWell community surveys conducted in 2006, 2008 and 2011 across the 15 GoWell study areas which enable the short and medium term impacts of the regeneration interventions being studied to be assessed.  
There are many promising signs that specific investment programmes are benefiting residents, although the degree of improvement varies by outcome and study area. This variation reflects not only the housing and neighbourhood conditions and the associated regeneration activities in the different study areas, but also the stage of implementation of the intervention. For example in some study areas the housing improvement programmes were complete or almost complete at the time of the last survey, while in other study areas undergoing larger-scale clearance, demolition and new build, the intervention was at an earlier stage of implementation.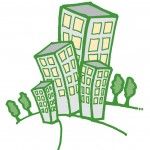 1. Overall however, there are strong indications of improvements in many of the housing outcomes measured, including general satisfaction and the physical condition and appearance of homes, and the housing service provided by the landlord or factor. There are also improvements in what we refer to as 'psychosocial benefits', that is, how much residents  feel in control of their home, how safe they feel in their home and whether their home makes them feel they are doing well in life. 
2. When it comes to neighbourhood outcomes, in most areas participants

think their neighbourhoods are becoming better places to live in. There are steady improvements in perceptions of the environment, local shops and antisocial behaviour. However, other problems persist and are perceived to be getting worse, most notably related to the provision of youth facilities, and local drug problems.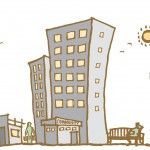 3. There is a similar mix of some things improving while others are  declining when we look at community outcomes. For example, there are positive signs in measures of social/personal relationships with high proportions of respondents saying they have someone they can rely on for support and also that they have regular contact with friends and neighbours. However, when it comes to wider community cohesion relating to feelings of safety, issues of trust and reliance and feeling part of the community, the trends are negative.
4.  The findings relating to health outcomes are even more complex with a worse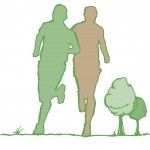 ning in self-reported health and an increase in health service use but at the same time small improvements in health behaviours. Housing improvement has, in particular, been linked to improved  mental health. These and other health-related findings are discussed more fully in a health synthesis report also launched at our annual event and available from the GoWell website. 
Conclusion
Previous GoWell findings and reports have highlighted the need for more collective action and responsibility to be taken around social regeneration and these findings echo those previous calls to action. As well as improving the physical aspects of people's homes, neighbourhood and environment, regeneration must embrace community issues by supporting and enabling wider community interaction and engagement, so that people and communities as well as places are transformed. 
 Copies of the four new findings reports and further information on GoWell is available at: www.gowellonline.com or by contacting Jennie Coyle at jennie.coyle@drs.glasgow.gov.uk or on 0141 287 6268. For regular updates on GoWell follow us on Twitter: @GoWellOnline