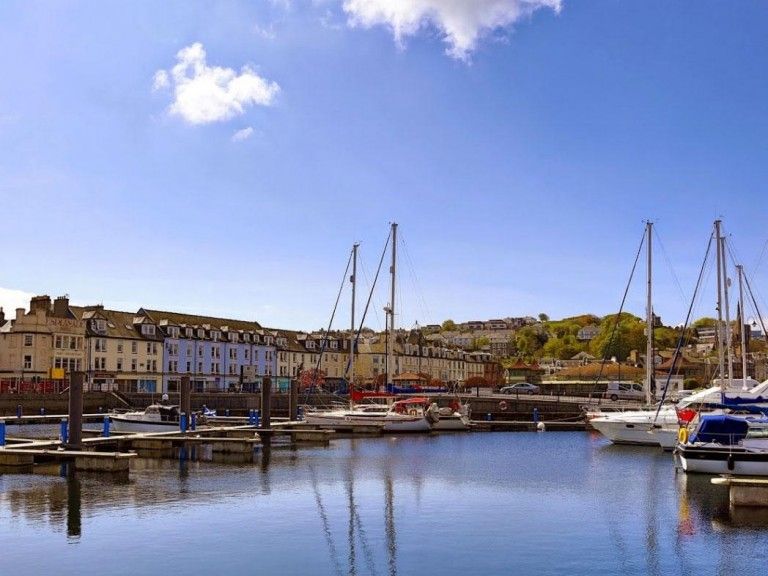 SURF was commissioned by Highlands & Islands Enterprise to carry out a feasibility study for establishing an 'Alliance for Action' in Rothesay based on similar existing SURF initiatives in Glasgow and Fife. SURF's Alliance for Action is a collaborative activity and shared learning programme that SURF has been coordinating in the two case study areas of Govan, Glasgow, and east Kirkcaldy, Fife since April 2013. In both of these disadvantaged communities, which have differing contexts but similar challenges, SURF is working with relevant local and national partners to:
Build local capacity, strengthen resilience, increase practical outcomes and improve the wellbeing of local residents;
Link local knowledge, initiatives and assets with national networks, policies and resources in support of more coordinated and holistic regeneration activity;
Draw out transferable learning towards more successful and sustainable policy and practice in community regeneration.
Following the successful completion of the feasibility study HIE commissioned SURF to take the project to the next stage and begin the process of establishing an Alliance.
SURF Feasibility Study
The feasibility study was completed at the end of 2014. In early 2015, SURF convened a gathering of local stakeholders who agreed to act as the Alliance reference and development group.
Background Documents
In the process of compiling the study, a number of background papers were consulted, the majority of these papers are listed
Interim Progress Report – January 2016
This is an interim report on Phase 2 of SURF's Alliance for Action programme focused on Rothesay on the Isle of Bute, funded by Highland and Islands Enterprise (HIE).
Community Consultation
Throughout the process of developing the Alliance for Action in Rothesay community consultation has been of central importance. Varied approaches included, Community Public meetings, postcard surveys and finally a Survey Monkey to gain wider opinion. The output from these consultations will inform the activities of the Alliance as it moves forward.
Rothesay Charrette Process
A significant outcome of the Alliance to date has been the successful application to the Scottish Government for funding for the Rothesay Charrette. The bulk of the funding came from the Scottish Government with a significant input from a local trust. The inclusive and intensive Charrette planning process will be a community managed project, with support from a number of relevant agencies including Argyll and Bute Council.
Local Press
The Alliance for Action initiative has featured in numerous articles in the local Buteman newspaper.  Have a look at some of the articles stored in their archives
Bute Island Alliance
As a result of the Alliance for Action work in Rothesay the Bute Island Alliance SCIO has been formed to carry out this, and future, work on the island.
Rothesay Review
SURF has undertaken a comprehensive review of the Rothesay Alliance for Action Site and produced the following outcomes report.
SURF Alliance for Action Learning Events
In 2015 Two events were held in Govan in 2015 bringing together local projects from both Govan and East Kirkcaldy with National Alliance partners. The first event focused on Creative Community Participation and the second looked at Food in the Community and the role of food in local and national regeneration policy and practice.
In 2016 SURF held a Shared Learning Event in the Fairfield Shipyard Offices in Autumn of 2016 bringing together local projects from Govan, East Kirkcaldy and Rothesay with National Alliance partners. The event focused on Heritage and how it can be used as a method for community engagement.
In 2017 SURF held a learning event in the Kinning Park Complex on the topic of Mental Wellbeing and Regeneration.
In April 2018 SURF held a Shared Learning Event on Red Tape and Benefits in the Kinning Park Complex, looking at the impacts of income regulations on community participation and regeneration policy and practice .
Further information and learning from this event is presented in the report below: