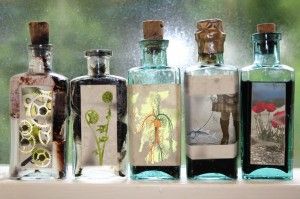 Share your Success in the 2013 SURF Awards
Each year, SURF and the Scottish Government team up to deliver the national SURF Awards for Best Practice in Community Regeneration. The purpose of the annual SURF Awards process is:
To recognise and reward best practice and innovation in community regeneration;

To promote and disseminate best practice across Scotland as means of sharing knowledge and experience, and thereby enhancing future policy and practice;

To highlight the role that regeneration projects have in improving the wellbeing of individuals and communities.
The SURF Awards are open to any project or initiative, taking place in Scotland, which is currently in place or which has been completed within two years of the closing date. Entries are assessed by a panel of 20 independent judges, drawn from national regeneration-related organisations and community groups. If you know of a successful regeneration project that deserves wider recognition, why not nominate it for a SURF Award this year?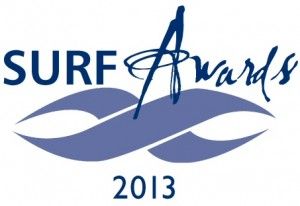 Timescales for 2013
Mon 24 June 2013: Application period opens

Mon 19 August 2013: Application period closes

Wed 4 December 2013: The five category winners are announced by Margaret Burgess MSP, Minister for Housing and Welfare, at a celebratory presentation dinner event in Glasgow's Radisson Hotel
SURF Award Categories
There are five categories of entry this year, representing all levels and scales of community regeneration activity:
Town Centre Regeneration
Support to Work
Infrastructure and Social Benefits
Creative Regeneration
Community Led Regeneration
Why You Should Enter
Demonstrating Value: The SURF Awards are widely recognised as the most prestigious in the field of Scottish community regeneration. Past winning and shortlisted projects report that recognition in the SURF Awards process has been beneficial in demonstrating their success and value to partner bodies and funding agencies.
Recognition & Team Building: The SURF Awards process is helpful in increasing wider awareness of the often underappreciated hard work that goes into regeneration projects large and small. It also supports teambuilding through the recognition of the contribution of partners, management, staff and volunteers.
Showcasing Success: One winning project in each of five award categories will be presented with a certificate from Scottish Government Minister for Housing and Welfare at a high profile celebratory dinner event on Wednesday 4 December in Glasgow. Winning projects will also be showcased in a variety of SURF and Scottish Government events, publications and websites in 2014.
National Profile: A special SURF Awards publication will highlight all shortlisted entries in the 2013 SURF Awards. It will be widely distributed to over 3000 regeneration stakeholders and key policymakers across Scotland.
Building on Best Practice: The five winning projects will be offered additional opportunities to consolidate and build on their current success via free consultancy support services courtesy of SURF partners Hall Aitken, Rocket Science, Blake Stevenson, Firstport, and Community Links Scotland.
How to Apply
Information Paper
SURF knows that those involved in regeneration efforts are very busy, so the SURF Awards application process is designed to be as brief and clear as possible.
Please click on the following link to download a general information paper with further backgound details on the 2013 SURF Awards Process, including a list of the assessment criteria for each category.
2013 SURF Awards Information Paper
Application Forms
Once you have selected a category of entry and are ready to make an application, please download an application form by clicking on the relevant category name in the links below.
Microsoft Word Format
(These can be completed electronically in Microsoft Word and most word processors)
PDF Format
(These can be printed for completion by hand)
The applications can be submitted by post, email or fax prior to the closing date for entries at 2pm on Monday 19 August 2013.
If you have any queries about any aspect of the 2013 SURF Awards application process, or any difficulties in accessing the application materials, please do not hesitate to contact Derek Rankine at SURF on 0141 585 6879 or email derek@scotregen.co.uk.