The 25th March feels like a lifetime ago, but it was the day the Third Sector Resilience Fund (TSRF) was launched. Part of a £350m support package by the Scottish Government as a response to the Coronavirus pandemic, the Third Sector Resilience Fund helps organisations at risk of closure due to a sharp decrease in income or unable to deliver their services during this difficult period.
Delivered in partnership between Firstport, Corra Foundation and Social Investment Scotland, the TSRF has already distributed over £17m in grants amongst 899 third sector organisations in Scotland, as well as £1.4m in loans.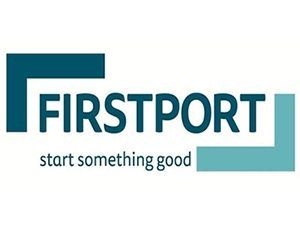 Getting the fund up and running was no mean feat. The three partners had to work out internal processes, application forms, staff capacity and much more at not the usual speed. What would normally take weeks of planning happened in the space of days, or even hours! But the result was there to see: the fund was ready to open just eight days after our first zoom call, demonstrating that when the will is there, true collaboration can flourish even under the most surreal circumstances.
The last seven weeks have been a whirlwind, and we have learned a huge amount of what it takes to respond effectively to an emergency like COVID-19. Things haven't always gone smoothly and we have found it hard not being able to support as many organisations as we would like to, but we are proud of the speed and agility of our response.
From animal sanctuaries to sports clubs and from the Scottish Borders to Orkney, the Third Sector Resilience Fund is helping all types of third sector organisations all across Scotland to stay afloat during the COVID-19 pandemic.
The best part of delivering the Third Sector Resilience Fund is the feedback we get from organisations awarded, such as this video from Finding your Feet, a charity that supports families affected by amputations. Feedback like this brings home the fact that we are playing a small but important role in helping hundreds of charities, social enterprises and voluntary organisations to 'keep the lights on' so they can play an active role in the recovery effort, supporting communities to adapt and thrive in the new normal.
(Update provided by Firstport)