Dumfries and Galloway Council is providing vital support to local communities in their efforts to assist the most vulnerable. Working alongside NHS Dumfries and Galloway and other local and national partners, the Council is supporting Community Councils and groups to respond to local needs which have arisen as a result of the coronavirus pandemic.
The region's profile presents challenges for this work; around half the population live in a rural area, 25% are aged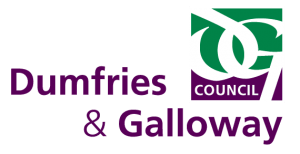 65 years and over and one in five households don't have access to a car. However, there is a long-standing tradition of community resilience across the region and, despite the challenges, the response from communities has been tremendous. From Langholm to Portpatrick, many communities had established Community Resilience Plans which have been used over the years, mainly when facing severe weather. Therefore, it's no surprise that communities were quick to respond as the COVID-19 national emergency unfolded before us all.  Many communities self-mobilised and began to dust off their Plans to see what they could do to help.
Council staff were keen to support these efforts and, given the widespread nature of the virus and its effects being felt by every single person, it was clear that further work was required to plug the gaps. A new, simple COVID-19 Quick Start Community Resilience Plan was developed and issued to Community Councils without an existing plan, and staff provided additional help to complete the Plans.
Leader of Dumfries and Galloway Council, Councillor Elaine Murray, said: "The uptake has been tremendous and the Plans allow the Council to work in partnership with its communities to protect the most vulnerable and, in many ways, anyone who needs help". Depute Leader, Rob Davidson, added: "Moreover, the region's Resilience Plans are about to go one stage further as the Council invites independent groups to complete a Plan and work with them, with the cost of community resilience insurance covered by the Council".
Dumfries and Galloway has always been a strong, resilient region and the support being provided by an army of volunteers in these unprecedented times is truly incredible and heart-warming. The virus is perhaps, as a collective, the worst event in our lifetimes, but our communities stand firm and together in the fight ahead.
(Update provided by Dumfries and Galloway Council)