Supporting communities and the most vulnerable people within them has been at the heart of how Aberdeen City Council has responded to coronavirus.
A major effort was carried out with third sectors to ensure people who were most in need could get help, food, and assistance with obtaining medicines and other essential deliveries such as care packs.
Help for pupils was rapidly put in place after it was announced schools were closing.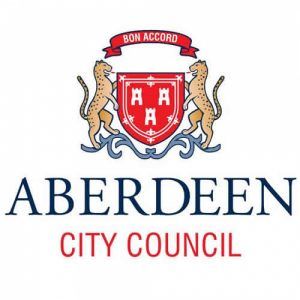 The measures include the opening of school hubs for emergency childcare provision for keyworkers, a virtual school helpline on 01224 523322 to support children and families in need of assistance, an online learning resource for pupils, parents/guardians and schools, digital provision for pupils with no access at home, free lunches, and Special School Provisions have also remained open. Supermarket vouchers are being given to parents or guardians of pupils eligible for free school meals so they do not have to make a journey into schools.
A host of innovative learning measures have been introduced by inventive teachers and head teacher – ranging from online dance classes to digital assemblies, a lockdown journal, to home-based art classes – to ensure that schoolchildren are maintaining their learning and having fun despite not being at school.
Another part of helping communities during the virus is communicating how essential services continue to be delivered with social distancing, what support is available for residents and businesses, and what is happening with non-essential services.
The council set up a special webpage at www.aberdeencity.gov.uk/services/coronavirus-covid-19 which has all the up-to-date information on it, and for those unable to find the right support or in an emergency situation, a free crisis line has been set up on 0800 0304 713. This crisis support line also links into the national crisis line set up by the Scottish Government.
Further community links have been set up with neighbouring local authority Aberdeenshire Council including a website on which people can either ask for help, or offer their services.
(Update provided by Aberdeen City Council)