The Period Poverty campaign was launched by the Scottish Government in August 2018. Angus Community Planning Partnership took the decision to collaborate and ensure that everyone in need of period products had access to them. The local vision is to 'Eradicate period poverty in Angus by the end of 2021'.
In order to increase support and deliver the vision we launched a localised brand and targeted campaign called Free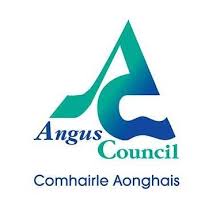 Period Angus across social media with the help from Jigsaw Media. This has been a great asset in supporting people throughout the COVID pandemic.
To date there has been a survey which had over 928 responses this allowed us to gauge the extent of period poverty in Angus and support those most in need. As with most local areas when lockdown was announced we lost our distribution network and had to explore more creative ways of distributing products. In Angus three new distribution processes were put in place – Hey Girls sending out 3 months of products direct, products delivered through our Humanitarian Aid Centre and products available in essential shops.
Throughout lockdown we have distributed an estimated 6,700 packs of products and had some incredible feedback: –
"Thank you so much for providing products I was so worried about getting them as I can't leave the house"
"This is a god send – I have 4 daughters and we all need products and I have limited access to the shops"
As well as distributing products Free Period Angus has circulated educational information to parents and local women in order to help them have valuable discussions with their families and ensure that periods are no longer a taboo subject. This has included collaborating with Hey Girls on a 'Periods for dad' segment and next month will include support around using menstrual cups. This week we were excited to launch a 'make your own reusable pad' pack so that those considering moving to more sustainable products can make their own – the demand was incredible with the packs being snapped up in a matter of hours.
Through Free Period Angus we are confident that local communities have the support they need to eradicate period poverty forever.
(Update provided by Angus Council)