Onshore wind farm owners will often provide a voluntary annual payment that enables a community or cluster of communities to establish its own community Fund. For more than ten years Foundation Scotland has been working with communities across Scotland to establish and run these long-term place-based community Funds, tailored to the needs, opportunities and capacity of each community.
The Funds become part of the eco-system of the community or area with their own distribution plan, funding cycle and decision-making arrangements involving local residents.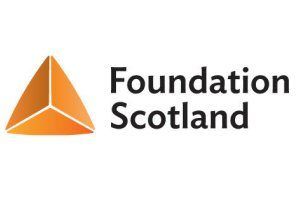 Foundation Scotland works with more than 300 communities across Scotland, supporting the set-up and on-going activities of over 60 place-based community benefit Funds. Its approach favours a long-term view, promotes and harnesses community strengths and supports Fund design and decision-making processes that are inclusive, accountable and community-led.

The combination of structural and administrative flexibility, empowered local decision-makers and a responsive and facilitative approach from the team at Foundation Scotland, meant that many of these community benefit funds are well placed to support local action in response to the coronavirus situation before other funds became available.
But this was nevertheless dependent on a number of variables including:
Affordability: the current funds available;
Adaptability: the ability of the local decision-making teams to adapt to new and more rapid ways of working, both with Foundation Scotland and with each other;
Availability: even though lockdown has curtailed people's schedules and activities, people are still busy caring for families, neighbours and their own livelihoods. Additional volunteering activity can be done by some but not all.
Responses by community benefit Funds supported through Foundation Scotland can be broadly categorized into the following types of action:
Setting up specific local Emergency Funds that groups could apply to quickly and easily;
Responding to requests for emergency grants within the current funding cycles;
Re-purposing and extending existing grants;
Continuing with 'business as usual' to help support groups with ongoing scheduled activity post the immediate coronavirus crisis.
Setting up specific local Emergency Funds that groups could apply to quickly and easily
In Dumfries & Galloway, The Glenkens & District Trust announced an Emergency Fund in response to the coronavirus (Covid-19) emergency in early April. £20,000 from the Blackcraig Wind Farm Community Fund was allocated to provide emergency funding for local charities and grassroots community groups supporting some of the most vulnerable in the Glenkens communities at this time.
An early award provided funds for an additional copy of the local community newspaper, the Glenkens Gazette, to be produced and distributed to every household in the area. The edition focused specifically on the coronavirus situation and local responses. The decision to distribute hard copies was in response to the high numbers of residents, especially amongst the older population, who are not engaged digitally and therefore at risk of missing out important news and information.
As part of its response the Fund has also provided additional grants of £500 to each of the nine community councils within the Fund's area of benefit so they can utilise money to fit the immediate needs in their own communities. This approach is enabling community councils to move quickly with action that only requires small amounts of cash.
Responding to requests for emergency grants within the current funding cycles
In March the Stow Covid-19 Action Group was set up in partnership with Stow Community Council in the Scottish Borders and received funding from the EDF Longpark Wind Farm Community Benefit Fund after a fast-track application.
The grant of £7,500 has been supporting a range of community-led Covid-19 activity including an information booklet, made available online and delivered to residents in Stow and Fountainhall, and the establishment of a home-made soup preparation and distribution service using local produce and decomposable and environmentally friendly tubs to provide households with nutritional meals.
The Action Group is working in partnership with Fountainhall's Resilience team, local Community Councils and the Scottish Borders Council to ensure residents continue to be supported through a variety of community initiatives.
Jemma Reid, Co-ordinator of the Stow Covid-19 Action Group said. "I set this group up to help our community at a time of need. Having lived in the village for the last ten years and with two small children I wanted to put my skills to use.
"I wanted to pull everyone together to ensure no one was struggling or alone. The funding has enabled us, through the community council, to create a list of free services for our community.
"This is completely managed and delivered by volunteers. It is fantastic to see everyone join forces and come together. We are working with Stow Shop and Post office to help deliver essential shopping and Stow Surgery to deliver prescriptions.
"We have created an information book which provides all residents with key information, services, offerings, suggestions, and tutorials. It is enlightening to see people want to help and come together at a time of need and we are extremely grateful to get the emergency funding from EDF Longpark Community Fund, as none of this would have been possible otherwise."
In Caithness the Greencoat Stroupster Community Fund the Panel fast tracked an application from the John O'Groats Development Trust to develop a dedicated response to the present Covid-19 crisis.
The Trust, working alongside the Dunnet and Canisbay Community Council, is also part of the Caithness Resilience Partnership convened by Highland Council which is seeking to ensure supplies of essential goods go to those who are in need.
£5,000 was awarded for a range of activities including:
Costs included in the food supply chain including buying food up front to create stocks of basics and associated delivery costs.
Provision of subsidised food or waiving payment for those most in need and without the funds to buy in advance.
Delivery costs including some reimbursement of fuel costs to our volunteer network
Provision of hot food to the most vulnerable via local suppliers.
Enabling the collection and delivery of medicines for people who cannot get to the surgery.
Andrew Mowat, a John O'Groats Development Trust director and volunteer, said: "With the severe disruptions to the supply chain, the suspension of most public transport networks and the risk of infection in populated spaces, we knew we were needing to pull out all the stops to keep things going for people. We developed a plan using local businesses that have ceased trading but still had access to the supply chain to be able to provide groceries and hot meals.
This is an extraordinary situation and we were in urgent need of help. The quick turnaround by Foundation Scotland and the Greencoat Stroupster Community Fund meant that, once we had the plan on paper, we had the money in the bank to start work within six days – which was exactly the sort of response we needed."
Eilidh Coll, Caithness-based representative of Foundation Scotland, said: "This award to the local trust will make it possible for volunteers to take care of people's basic needs in these unusual times.
"People who find themselves unable to leave their homes, or perhaps become too sick to cook meals for their families, will be able to call on the John O'Groats Development Trust for help.
"If this £5000 award saves even one person from having to take unnecessary risks or reduces the stress borne by even a single resident then that, to me, is a good outcome."
Re-purposing & extending existing grants
Each year the four Hillfoots community councils of Alva, Dollar, Menstrie and Tillicoultry, Coalsnaughton and Devonside in Clackmannanshire receive £3,000 from their local EDF Burnfoot Community Fund towards events they organise and run in their respective communities and which are rarely able to be self-sustaining. In consultation with each community council the EDF Burnfoot Community Panel, which comprises residents from across the four communities, approved for these grants to be repurposed towards Covid-19 activity in each community providing an immediate funding boost of £12,000 to the local area.
Alva Community Council is using the funds to support work in partnership with community groups including the Alva Development Trust (ADT), Alva Baptist Church, Alva Co-op, Cochrane Foundation, Alva Parish Church, St John Vianney Catholic Church, Alva Community Council and Girl Guiding Scotland.
The funding will go towards supporting ADT's existing food bank and extend its services to all vulnerable. ADT will also provide a shopping service with delivery and a telephone befriending service to reduce the impact of social isolation and support mental health.
Anne Spruce, of Alva Community Council, said: "The Development Trust had applied for funding from a large number of sources but had not heard from any. They had already given out food parcels so knowing that the £3,000 is available when it's needed is a great relief."
Dollar's grant is supporting the established community food larder to issue food parcels. The community is also providing a shopping and pharmacy collection service, overseen by Dollar Community Development Trust in partnership with the Community Council.
The Community Council has already made some Covid-19 grants from their own micro-grant scheme also provided through the EDF Burnfoot Community Fund, including purchasing additional software for remote meetings. The added funding is also supporting increased overhead costs for the Hive while it is open for longer hours to support the community.
Continuing with 'business as usual' to help support groups with ongoing scheduled activity post the immediate coronavirus crisis
At the end of March the Board of the Kilgallioch Community Benefit Company met virtually over two consecutive evenings to award over £350,000 in grants to organisations across Wigtownshire and South Carrick. Established in 2018 with community benefit monies from the ScottishPower Renewables Kilgallioch Windfarm, the Fund is distributed by Kilgallioch Community Benefit Company, which is run by a Board of local volunteers supported by Foundation Scotland.
The Board decided to proceed with considering over 50 assessed applications as planned as they felt it was very important to lend support to activity still considered feasible and essential post-Covid and that could well assist with recovery and re-building in the wake of Covid-19. Whilst some projects related to events and festivals were withdrawn a large number related to capital projects to improve community buildings/spaces or develop community services. These were awarded but with flexible conditions around timescales relieving pressure on grantees and in acknowledgement of the multiple pressures that will be facing groups and project plans as everyone adapts to whatever the 'new normal' becomes.
About Foundation Scotland
Foundation Scotland distributes charitable funds on behalf of over 400 individuals, families, charitable trusts, companies and public bodies. As a registered charity, we provide cost effective and tax efficient giving and funding distribution services, distributing over £11 million each year.
Our developmental approach, partnerships with communities of interest and place, and in-depth knowledge of the charitable and community sectors ensures that funds entrusted to us for distribution make a real difference to people's lives. We also hold around £60 million in charitable endowments.
We administer over £5 million in community benefit payments annually, linked primarily to renewable energy projects. We work with more than 300 communities across Scotland and a wide range of project owners supporting the set-up and on-going activities of over 60 community benefit funds.
We favour a long-term view, promote and harnesses community strengths and support decision-making processes that are inclusive, accountable and community led.
For more information visit www.foundationscotland.org.uk
(Update provided by Foundation Scotland)