Francesca will be speaking on the 2014 Commonwealth Games legacy at SURF's "Truths & Myths in Infrastructure & Social Benefits" conference in Pollock Halls, Edinburgh on 29 May.
Scotland will host its biggest ever sporting event in the summer of 2014, the XX Commonwealth Games. As one of only six countries to have competed in every Commonwealth Games since their inception in 1930, the Games have always had a special place in the hearts of the Scottish nation.
In my role as Director for Commonwealth Games and Sport I am tasked with ensuring the Scottish Government and our partner agencies deliver our objectives to ensure a successful, safe and secure Games that delivers a lasting legacy for the whole of Scotland. We recognise, the Games are not just about 11 days of spectacular sport, they are about using this unique opportunity and the excitement that's building to deliver real and  lasting change – a stronger Scotland in terms of our health, economy, culture and community.
Legacy 2014 means different things to different people but there's something in it for everyone.  Our early planning has guaranteed that we've got the programmes in place, to ensure people throughout Scotland are benefitting already.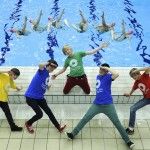 In April we announced the first successful applicants of our £10 million Legacy 2014 Active Places Fund. Our young people continue to be a focus with Game On Scotland, the education programme for the Games, which kicked off at the beginning of May, and over 1650 teachers and educators have already registered. And Scotland's Best, our employability programme, will launch in June.  This programme will provide over 1,000 young people with training and volunteering opportunities linked to cultural and sporting events happening across Scotland.
Arguably the most recognisable legacy will be the transformation of Glasgow's east end and  neighbouring South Lanarkshire. Since last October local residents have had access to two world-class sporting venues on their doorstep in the shape of the Sir Chris Hoy Velodrome and Commonwealth Arena. Fantastic progress is being made to construct the Athletes' Village. The Village will house 6,500 competitors and officials at Games time, but more importantly become a well-designed and desirable residential community for local people to enjoy long after the Games have finished.
And great improvements are being made to the road and rail infrastructure, projects such as  the M74 completion and the Clyde Gateway route, are improving connectivity and opening up the area to significant economic development opportunities.  It's an exciting time; Clyde Gateway Urban Regeneration Company are using the profile which comes with hosting the Games as a catalyst to attract inward investment and support local people into employment. You can find out more about the progress being made here: www.clydegateway.com
 This is all great, but we want to know that we have delivered what we set out to achieve. Over the last year we have been working closely with partners to develop a robust evaluation process that will measure the impact of the Games
The work we're doing in the east end is particularly interesting.  We now have a new bespoke longitudinal study called GoEast which will allow us to identify changes and impacts on the local communities most affected by the Games. Look out for the results of the first survey being published this month, by the University of Glasgow and Glasgow Centre for Population Health.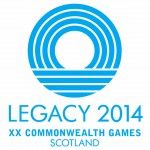 The Games are fast approaching, the excitement is growing, and so too is the responsibility to deliver a Games and a legacy the people of Scotland can be proud of.  Take this opportunity to make these your Games.  Whether it be taking up a sport, developing skills through an apprenticeship or tendering for a contract, visit www.legacy2014.co.uk to find out what the Games can do for you.
Legacy 2014.  Be part of it.