Angela Constance MSP, Cabinet Secretary for Communities, Social Security and Equalities, introduced the new Planning (Scotland) Bill to parliament on Monday the 4th of December. This marks the culmination of a wide ranging consultation process with large number of different stakeholders.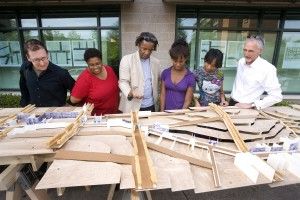 The bill makes a number of significant changes to planning in Scotland with the aim of streamlining and democratising the process. The key goal of the bill is to 'frontload' the planning process to allow for more proactive, transparent and sustainable development. The bill is a key element of the Scottish Government's strategy to achieve 50,000 new affordable homes by 2021.
The bill creates in a new right for communities to develop their own Local Place Plans, which can be submitted to planners, and then must be taken into account when formulating wider Local Development Plans. Significantly the bill does not define this process too sharply, allowing a range of approaches suited to the individual circumstances of each community.
A real and effective link between community planning and wider local development is something that SURF strongly supports, and called for in its response to the consultation. SURF looks forward to working with the Scottish Government and other partners on securing this through the new bill.