Like many charities, the Rangers Charity Foundation has been significantly impacted by COVID-19, however we're committed to supporting in any way we can.  
This work is spearheaded by our #AFoundationFromHome initiative, which brings fun and educational resources to individuals and families whilst they stay home and stay safe. These include home workout videos, educational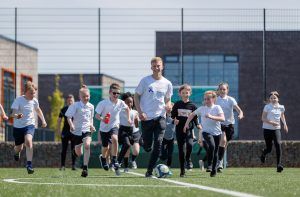 worksheets for children, football skills challenges and films to support our Football Memories participants living with Dementia.
Additionally, we update our website weekly to ensure that our extensive community resources list is up to date for people across Glasgow to access.
Financially, we have facilitated a £5,000 donation from the Steven Gerrard Foundation to a local food delivery service and diverted our £15,000 UNICEF donation to a Global Covid-19 appeal.
Finally, we are working alongside Rangers Football Club to create personalised video messages for supporters who are most at risk during the pandemic.
We hope that, although only a small team, we're helping to create sunlight for a generation living in dark times.
To access our resources, or find out more, please visit www.rangerscharity.org.uk.
(Updated provided by Ranger FC Charity Foundation)