As the national lockdown continues we have had to either stop running or adapt many of our normal services. And I can see that's leading some people to ask on social media why they pay their council tax – what's the council doing for us?
The answer to that is that the council is actually spending more right now to support our communities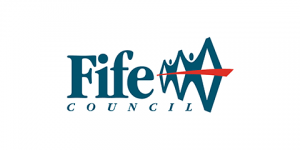 and local economy than we normally do. Nothing in the country is normal at the moment so, yes, our standard services are disrupted – but in their place we're doing a whole range of different work.
As well as implementing the measures announced by the Scottish and UK governments, we've worked with our partners to put a package of support in place to help Fifers through the current situation.
See more detail of this work for different groups of people and businesses below. And check www.fife.gov.uk/coronavirus for the most up-to-date information, as well as links to forms and helplines to access all the financial support or other advice available.
This is obviously an evolving and complex situation so we're reviewing decisions regularly and constantly looking at other ways we can help.
We'll shortly be announcing details of a coronavirus helpline and humanitarian assistance centres which will help co-ordinate the distribution of medicines and food for the most vulnerable in our communities.
We're also looking at any services people are paying us directly for, such as music tuition in schools. In this example we're exploring whether we can arrange online lessons or, if there are no alternatives, how to refund money to families who have paid their bill. We'll issue more advice for people around payments like this as soon as possible.
I realise that this is an extremely difficult time for individuals, households and businesses – with many people struggling financially through an uncertain time. Processing grants and support for those in need is one of our top priorities at the moment as we also strive to keep other critical services running. So I would like to thank people and urge those who can continue to pay their council tax, rent and other bills to keep doing so, wherever possible, so that we can keep supporting vital services for as long as this goes on.
Here's a bit more detail on what the council's doing so far:
Health and social care
Working with our Health and Social Care partners and recognising the significant contribution of all staff delivering social and community care throughout the pandemic
Benefits and money advice
Making it easier and quicker to apply and process new claims for council benefits (e.g. housing benefit, council tax reduction, Scottish Welfare Fund and discretionary housing payments) by not insisting people providing proof of earnings;

Encouraging people to apply for a crisis grant from the Scottish Welfare Fund;

Encouraging people to apply for a council tax reduction;

Putting a temporary stop on debt recovery action if people can't pay their council tax;

Making payments to families whose children would normally receive free school meals and continuing to pay eligible families their school clothing grant;

Providing support to tenants who are claiming Universal Credit; and

Providing telephone support for people looking for welfare support assistance.
Education and childcare
Running 29 Children's Activity Centres providing free childcare for key workers' children – there are currently 536 children registered to attend and centres will remain open over the Easter break;

Offering places at activity centres to vulnerable children, including those on the child protection register; and

Continuing to provide teaching and learning support to pupils at home during term time.
Housing
Setting aside £2m for people applying for Discretionary Housing Payments (DHPs);

Offering a dedicated telephone line – 03451 55 00 44 – to help people with any rent issues;

Giving more flexibility to anyone struggling to pay their rent;

Not taking recovery action against anyone who can't pay their rent, or have existing rent arrears, for the foreseeable;

Actively getting in touch with households who miss any rent payments to offer them advice and support; and

Suspending council house evictions for the next 6 months for anyone in rent arrears.
Community support and groups
Working with Fife Voluntary Action (FVA), we've launched a service to help match up vulnerable people in urgent need with organisations and individuals offering aid and support in our communities; and

Preparing to distribute food parcels to vulnerable or isolated people in our communities that aren't included in the Scottish Government's 'shielding' arrangements.
Businesses and employers
Supporting the Scottish Government by administering the business support fund for eligible Fife businesses; and 

Sign-posting self-employed people to the national income support scheme
(Update provided by Steve Grimmond, Fife Council)