Our new £50,000 Covid Response Fund has provided 18 awards of between £500 and £2,500 to local charities and social enterprises that are rising to the challenge of alleviating the effects of the coronavirus epidemic on people living in the community. Grants to six additional organisations are also being processed.
With a remit to fast track flexible access to grants where they will have the quickest benefits, the Fund has already helped provide emergency food provision for isolated or vulnerable people, purchased vital equipment to allow third sector staff to carry on supporting service users from home and helped a wide range of people (from older adults to school-age children) access vital online services and education during lock down.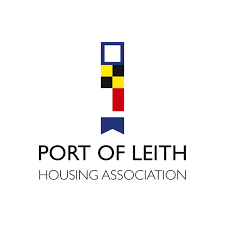 PoLHA Group Chief Executive, Heather Kiteley, said:
"Organisations across Leith and north Edinburgh seem to have adjusted to the new challenges created by lockdown astonishingly quickly.  They've been able to change both the ways they are working as well as the nature of the services they deliver in a few short weeks or even days.
"We're thrilled to be able to support the life-changing work of community organisations through our Covid Response Fund which is helping organisations to create and develop crucial new services, from emergency food packages for vulnerable people isolating at home, to helping older adults bridge the digital divide and keep in touch with people. We hope to secure more funding to support even more organisations in the weeks ahead."
Elaine Brown from the Edinburgh Remakery, which received a £2,000 grant from the Fund to provide refurbished laptop computers for vulnerable people in Leith to help them access digital services and keep in touch with loved ones, said:
"Thank you so much for supporting the Edinburgh Remakery. This grant will not only support us in these challenging times, it will allow us to help vulnerable people within Leith and north Edinburgh to stay connected."
The Milan Senior Welfare Organisation, which provides a range of services for older people from South Asian communities in Edinburgh and Lothian to meet their social, cultural, recreational, language and care needs, received a grant to buy laptops and phones to help staff work remotely, issue newsletters to keep in touch with service users and also buy bags and containers for hot food deliveries. Sophia Latif from Milan Senior Welfare Organisation commented:
"Funding like this is a lifeline to charities like us, especially when processed in such a timely manner."
Pilton-based Fresh Start which helps people who have been homeless to get set up in their new homes and settle in their community, received funding to support the most vulnerable individuals and families across Edinburgh by providing them with emergency packs of essential food, toiletries and cleaning products.
Jen McQuistan from Freshstart, said: "This funding will make a big difference to the people we are supporting, especially during these challenging times."
(Update provided by Port of Leith HA)