It's normal for young people to feel anxious and overwhelmed by what they're hearing about COVID-19 right now, and the need for specialised youth information has never been greater. 
As their daily routines change, the impact on young people's lives is enormous. Many are not attending work, college,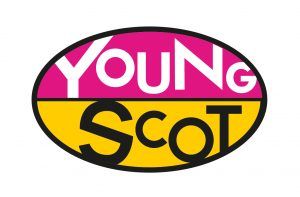 university or their Modern Apprenticeships. Others are dealing with illness, self-isolating or caring for a family member or someone in the community. For many, they are worried about what school closures mean for their future.
To help young people through this crisis, we quickly developed a quality-assured information platform populated with youth information and support around COVID-19. The information includes the steps to take to avoid catching COVID-19 and how to prevent spreading it to others. We also developed information on emotional wellbeing and mental health, money, finance and how to support others in the community. We are continuing to share this information on Snapchat, Instagram, Facebook, TikTok and YouTube. This is helping to reach young people in the digital spaces they spend their time in.
At Young Scot, a key part of our strategy is collaborating with information partners. During the COVID-19 crisis, we've worked closely with a range of cross-sector partners.
Some of our most popular COVID-19 content has been our Q&A sessions with experts and decision makers. We've hosted two Q&As with the First Minister who answered young people's questions. We also interviewed National Clinical Director for Scotland, Jason Leitch, who spoke directly to young people about the need for them to take notice of the lockdown restrictions. Also, the Scottish Qualifications Authority offered insight into this year's exams and qualifications, Scottish Centre for Conflict Resolution answered questions on what causes conflict, and the NHS and YouthLink Scotland offered insight into emotional wellbeing.   
Collaborations with experts help us to ensure that we share only the highest-quality information which challenges the misinformation that young people often are exposed to. Partnerships such as these help us to provide young people with the information they need to make informed decisions and choices – especially during times of turmoil and uncertainty.
(Update provided by YoungScot)