Individuals, families and communities across Cumbernauld have the opportunity to receive free support during the coronavirus (COVID-19) pandemic through a new telephone helpline and email support service launched by Cornerstone House Centre.  
The Cumbernauld CHaT (Community Help and Talk) Service, endorsed by The National Lottery Community Fund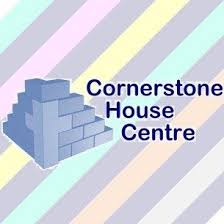 and Corra Foundation, is now live, providing a range of free practical supports, interventions, advice giving and chat options with a view to helping Cumbernauld citizens through this challenging period.
A telephone helpline, open from 9am-9pm every day, and email support service have been set up through the Cumbernauld CHaT Service. The service aims to act as a first stop shop for advice, guidance, signposting, social contact and practical assistance for those in the Cumbernauld area in need of help. Mary McNeil, Development Manager of Cornerstone House Centre, commented:
"As a Community Anchor Organisation serving Greater Cumbernauld, it was vital that Cornerstone House Centre responded to the coronavirus pandemic in the most helpful, practical and comprehensive way on behalf of local people.
"Hence, after some detailed work over the past few weeks to put in place a wide-ranging provision which will support Cumbernauld residents in a significant way, the organisation is pleased to launch the Cumbernauld CHaT Service."
If you or someone you know needs help, advice or simply someone to talk to as a result of the coronavirus pandemic, please contact the Cumbernauld CHaT Service on 07940 569527 (between 9am and 9pm) or email health@cornerstone-house.org.uk.
Additionally, to assist people in Cumbernauld, the CHaT Service has published The Cumbernauld Coronavirus 100 Directory. This details 100 organisations, services, supports and resources across the public, voluntary and private sectors which may be of benefit to Cumbernauld citizens during the coronavirus pandemic.
(Update provided by the Cornerstone House Centre)