In response to the COVID-19 crisis, Celtic FC Foundation launched the Football for Good Fund on Friday, March 20. The initial investment consisted of £150k but, due to the wonderful support received, we are now closer to the £250k mark.
The majority of funds have been committed to partner charities and organisations who are providing food and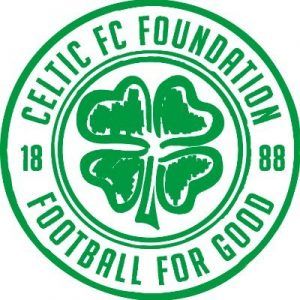 essentials to vulnerable families, pensioners, individuals who have been affected financially by the crisis and the homeless. These include Glasgow's Golden Generation http://www.celticfc.net/news/17833, FARE Scotland http://www.celticfc.net/news/17863, Spirit Aid, Action for Children, The Salvation Army, PEEK, Glasgow Night Shelter and The Wayside Club.
We have extended the geographical spread by also supporting organisations in other areas, including Inverclyde, Edinburgh, Dublin, Belfast and London.
In addition, we are delivering a partnership project with NHS Greater Glasgow and Clyde (NHSGGC) and Cathedral House to deliver 100 hot meals to the Glasgow Royal Infirmary every day for NHSGGC staff across all roles and wards.- http://www.celticfc.net/news/17910
And two new partnership initiatives with Glasgow North East Foodbank will see our team manage a free self-referral service providing food parcels for people living in Glasgow affected by the current COVID-19 crisis http://www.celticfc.net/news/17920 plus the delivery of an NHS pilot around the provision of basic food and essentials packages for patients being discharged from hospital.
As we understand this is a massively challenging time physically, emotionally and financially for everyone, we have not requested any support towards the Football for Good Fund. However, the response from our supporters have been truly overwhelming, with many offering to assist.
If you find yourself if a position where you can and would like to contribute to the Fund, it genuinely will be a lifeline for those we are supporting. https://www.justgiving.com/campaign/thefootballforgoodfund
(Update provided by Celtic FC Foundation)