The COVID- 19 crisis is exposing deep underlying fragilities in our economic and social systems. At the same time, as evidenced in  SURF's series of special bulletins,  many under resourced communities and their organisations have responded effectively to meeting immediate local challenges. Policy makers are increasingly interested in how it might be possible to sustain raised levels of collaborative community action, in a way that could rebalance local regeneration power, resources and decision making.  
SURF is using its community focused, cross sector role and networks to better inform those considerations. One aspect of SURF's broader contribution to building back better is a series of articles here in the SURF Journal.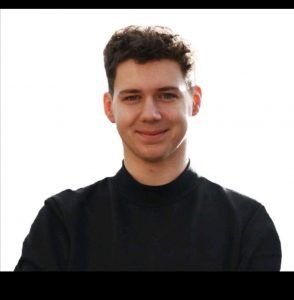 Kyle Scott is a Policy Officer with Citizen's Advice Scotland which, together with its Extra Help Unit and their 59 member bureaux, form Scotland's largest independent advice network.
In 2018-19 the Citizens Advice Network helped over 272,500 clients in Scotland and their public advice site Advice in Scotland received approximately 3.7 million page views.
Kyle works within the Strong Communities team, across a range of policy areas, including Brexit, Health, and Telecommunications. His telecoms work  focuses on protections for vulnerable consumers and addressing the barriers to digital inclusion. He has seen the impact that digital exclusion has upon the Citizen's Advice Network's clients.
For SURF's Journal, Kyle reports on the way the COVID crisis has heightened existing concerns about those who are disconnected from the digital world.
The Digital Divide-Disconnection in a Virtual World
The COVID-19 pandemic has been a turbulent experience for all of us. Our routines and behaviours are being significantly impacted and we are interacting with others in ways that would have been almost unthinkable in a pre-pandemic world. It is understandable that people may feel isolated during these times. Our sense of community and belonging has been thrown off course.  The impact of COVID-19 runs deep and cuts across many aspects of our day-to-day lives.
For those of us working to support our fragile communities our capacity to assist people has been challenged. Our Citizens Advice Bureaux, like everyone else, have had to temporarily close their physical offices during lockdown but have made tremendous efforts to continue to offer their service by telephone, emails and webchats. Many other advice and support organisations are taking similar measures to ensure those who need support can still receive it.
Welcome as these measures are, there will still be difficulties accessing these services for significant parts of the Scottish population. That is no fault of the advice or support organisations.  COVID-19 has highlighted inequalities that may have been under the radar prior to the pandemic. We've seen groups throughout Scotland use online platforms to get together, collaborate or provide support to those who need it.  These groups are well placed to support those who are already confident in accessing online services. However, many of our most vulnerable citizens have often been dependent upon face-to-face meetings with advisers or support organisations to assist them in accessing essential services.
Citizens Advice Scotland has long raised concerns about the consequences of digital division and its impact on individuals and communities. Access to digital services is a longstanding problem in the ever-growing digital world.  An inability to access these services can result in a failure to access to services from online welfare services to price comparison sites.
One clear consequence of COVID-19 and the subsequent lockdown has been to amplify the negative impact on those who aren't able to utilise these online platforms. The COVID-19 crisis has underlined issues uncovered in previous CAS research which highlighted a range of problems. Our 2017 survey of over 1200 clients who visited a Scottish Citizens Advice Bureau in June 2017 found that over a third of the respondents had difficulty using a computer; 16% stated that they didn't know how to use a computer at all; and 18% of all participants stated they had never used the internet.
(https://www.cas.org.uk/system/files/publications/cas_disconnected_report.pdf).
When asked why people didn't or could not access digital services, two of the three most common barriers preventing respondents from using the internet related to money. Broadband costs were a barrier for 18% of respondents, while phone and data costs were a barrier for 17% of respondents. Another 17% of respondents stated that they had no interest in going online. Further insight into digital inclusion has been possible through the work of the Scottish Council for Voluntary Organisations, who have consistently advocated for digital participation training. Their own research has shown that 21% of people in Scotland do not have basic digital skills
(https://storage.googleapis.com/scvo-cms/digital-participation-charter/tackling-digital-exclusion-in-scotland-a4.pdf).
The consequences of those financial barriers and lack of digital skills have been exacerbated by the COVID-19 crisis with significant implications for those who were already digitally excluded. While many families and individuals have gathered online in video calls, there will be many people who will be socially isolated within their households and with no ability to visit friends or loved ones. Although some will have been able to maintain welfare applications online or access support services through webchat or email, there are others whose preferred support channel has always been face to face. The heightened impact of digital exclusion has prompted new discussions on how we design our services and what can be done now and in the post-COVID future to support those who are digitally disconnected. One welcome policy intervention on this has come in the form of the Scottish Government's "Connecting Scotland" initiative:
"A new £5 million programme will offer an internet connection, training and support, and a laptop or tablet to vulnerable people who are not already online during the response to coronavirus (COVID-19).
"The Connecting Scotland programme will connect 9,000 more people who are considered at clinically high risk themselves so they can access services and support and connect with friends and family during the pandemic.
Those who take part in the programme will be paired with a 'digital champion' to support them for six months while they get connected and find the information they need." ( https://www.gov.scot/news/getting-people-online/ ).
This programme is being delivered in partnership with SCVO and local authorities, supported by a range of organisations throughout Scotland. CAS strongly welcomes this initiative and believes this can be an effective intervention in enabling vulnerable people to be digitally included.  By removing both the cost barriers and providing digital training, the most significant barriers to digital participation are removed for some of the most vulnerable individuals during COVID-19 and in the immediate recovery period.
Those of us advocating on behalf of the most digitally excluded, hope that this initiative highlights the start of a collaborative approach between organisations and the Scottish Government on how we remove and break down digital barriers. At CAS, we have long seen the impact that digital access has had on clients and we have engaged with SCVO, Scottish Government and COSLA about how we can help remove digital barriers as part of this initiative.  For the individuals and communities that we support and provide advice to, this may well be the start of a renewed effort to enhance digital participation.
We know that there remains much more to do, especially on improving broadband and other data infrastructure, an issue that particularly affects our remote and rural communities.  We also need to work with providers to ensure that the needs of vulnerable digital consumers can be better protected. Indeed, many of the measures of support for vulnerable consumers introduced by providers during COVID-19 may be beneficial in addressing barriers to digital access. Going forward, we are not advocating exclusively for digital communication as CAS believes in channel choice not channel shift, and non-digital advice provision will resume in an amended format across the Citizens Advice network when it is safe to do so. Therefore, if we are to continue our work in an ever-expanding digital age, we must ensure that no one is left behind.
COVID-19 has caused us all to think differently about how we operate and support our communities. We can hope that the renewed focus on the digital divide that has been provoked by COVID-19 may yet bring longer-term benefits to those most in need.
SURF's Journal is running several themed reviews of the way in which the COVID19 crisis is exacerbating inequalities. SURF's unique position as Scotland's regeneration forum allows us to access the views of frontline workers, academics, policymakers, politicians and those people living and working in the communities which are being hardest hit.   Our intention is not only to record the damage that is being caused – or to rejoice in the innovative and collective creativity of those who have stepped up to meet the challenges. We also want to present ideas and processes which will encourage debate about how our many national and local partner organisations should support and sustain the most effective of these responses to collaboratively build back better.
Among the themes that we are exploring are food insecurity, child poverty,  the gender divide and homelessness.
SURF welcomes all feedback and suggestions for future areas you would like to see covered. Please email Elaine Cooper at Elaine@surf-old.local.