LinkLiving, the health and wellbeing charity based in East Central Scotland, has been working hard to continue to support the communities where the organisation operates both in terms of changing the way that current services are delivered, and offering new services and methods of support.
Within weeks the charity had moved from supporting 1,500 people face to face to providing support remotely, by telephone or on-line, with the vast majority of staff working from home.   Any service users for whom it was critical to continue face to face support were identified and appropriate protection and guidance provided for staff.
The older people's cafes that support isolated older people in Fife could no longer operate due to the social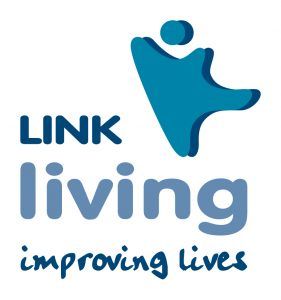 distancing guidelines and the requirement for older people to isolate.  Many of these people have no one else to support them and so LinkLiving staff have been providing a shopping service delivering essential supplies to their homes in a way that complies with the government guidelines, and at the same time providing regular contact for these people.  The befriending service has also moved to providing telephone based contact, and we have seen the length of time that service users engage with staff increase over the lockdown as the mental health challenge of being socially isolated hits home.  At the moment the service is doing approximately 30 weekly shops for isolated older people and 150 phone calls per week.  For people who are really struggling with their mental health we have provided a small amount of 'garden visits' – i.e. outside in the person's garden with strict adherence to socially distancing guidance.
The Steps To Resilience groupwork programmes for young people aged 14-25 who have experienced trauma and disadvantage have no longer been able to run as they were delivered face to face.  However around 30 of these young people are being supported remotely using telephone and online, and new initiatives such as a remote 'pub-less quiz' has provided a focus for social interaction which have to date helped around 30 young people's mental health.
In Edinburgh LinkLiving are developing support for young people who are struggling in four secondary schools.  A specialist five week programme is currently being finalised that can be delivered remotely.  There is also a 'supporting your children's anxiety' session being developed for parents.
The charity has been running a specialist social media campaign – A Ray of Sunshine – which uses staff skills and knowledge in supporting people affected by trauma and disadvantage to provide support on Facebook, Twitter and the website to service users and the general public.
Full information about LinkLiving's services can be found here: www.linkliving.org.uk
(Update provided by LinkLiving)