Like most organisations serving communities, Castle Rock Edinvar is trying to make life a little easier for those in need of a little extra support during these difficult times. One of the first things we did when lockdown was announced was to set up a system to check on our customers' welfare and wellbeing.
We made almost 4,500 phone calls to our customers at the outset simply to ask if they were OK and to offer our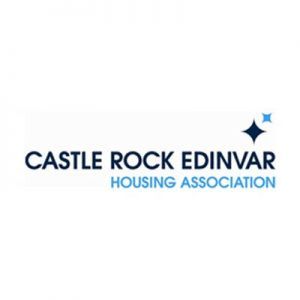 support and advice where it was needed. Some of our customers made clear that they would like us to keep checking in with them and since then our customer service team are regularly contacting almost 1000 people, some daily but most want to hear from us weekly.
Lockdown has been a lonely time for many and keeping in touch this way is a lifeline for isolated customers who have simply welcomed having someone to talk to. We have also been able to identify where extra help is needed, whether to address financial hardship or food shortages and have put customers in contact with expert help and services such as food banks.
Our trades team has also stepped up to support Edinburgh charity Fresh Start, which helps people who have been homeless to set up in their new homes and settle in their community. Social distancing rules mean that our painters and decorators and other non-emergency repairs services tradespeople have been unable to carry out normal duties during the lockdown period, so they have put their free time to good use delivering emergency packs of essential food, toiletries and cleaning products across North Edinburgh. My colleagues who are carrying out essential gas inspections and emergency work have also been keeping an eye out for customers who may be experiencing difficulties and referring them to our customer care team when necessary.
Its not just our customers who are benefitting from the measures we have in place to care for our communities during the crisis, staff are finding satisfaction in being able to help, and without their dedication and support, it wouldn't be possible.
(Update provided by Richard Jennings, Castle Rock Edinvar)