Queens Cross Housing Association is offering a wide range of support to its tenants during the Co-vid 19 crisis.  This is a combination of essential services being maintained, despite the challenges, and the provision of new services specially designed to respond to tenants needs as a result of CV 19.  
Essential Services
Around half of QCHA staff (100 people) are continuing to provide services to ensure the safety and cleanliness of our properties and estate as well as the wellbeing of our most vulnerable tenants, including: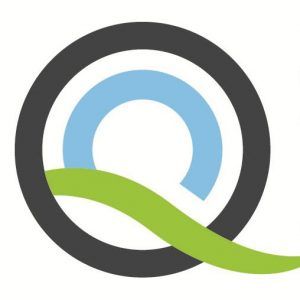 Contact Centre – we continue to provide a 24/7 service to allow tenants to call at any time to report repairs or request advice and support.
Emergency repairs – we respond to emergency repairs and continue to carry out gas safety checks, via our internal staff and our contractors.
Estate Caretakers – our estate caretakers are keeping our multi storey properties clean and making sure touch points like handles and lift buttons are regularly wiped down.  They are also maintaining fire checks to ensure safety and keeping bin stores tidy to reduce the risk of vermin.
Handyperson Team – Our handy person service is uplifting bulk items to replace the service the City Council has withdrawn and in the last week alone lifted over 12 tonnes of items. They are also carrying out food deliveries and respond to any emergency repairs
Wellbeing for Mental Health – staff continue to support our tenants who have mental health issues to get through the crisis.  This means adapting how they engage and motivate some of the most vulnerable in our community to understand and manage the changes needed to cope with CV 19
Wellbeing for Young Homeless – our staff continue to provide an on-site 24 hour support service to young people.  They are using their fantastic skills and imagination to keep around 53 under 25s occupied and complying with social distancing.
Wellbeing for 60+ – our older tenants receive regular phone calls to ensure they are well and to help them stay at home, if they require shopping, medication etc. this will be sourced and delivered.  Our intervention service is working very closely with GHSCP to provide additional support to older people leaving hospital and to those with CV 19 and their families. This includes using our guest flats to resettle people being discharged from hospital who cannot return to their own home
Co-vid 19 Additional services
 Food Deliveries – in conjunction with Flourish House we provide pre-cooked meals prepared and delivered from our Courtyard Café.  This includes a week's worth of freshly prepared frozen meals, fruit, soup and snacks for each individual.  Around 500 meals a week are being delivered to our tenants. This service will continue to expand.
In addition to our Flourish house meal delivery we are also working in partnership with Community Central Halls and Woodlands Community Development trust to deliver a similar frozen meal delivery service to non QCHA tenants and the wider community. This project is joint funded by the organisations involved and additional grant funding.
In partnership with Bike for Good we are providing and delivering bags of groceries and other essential items to tenants who require these. We recently delivered 700 Easter Eggs as a treat to local children.
An Emergency Fund has been set up with funding from the Garscube Foundation which is being administered by the Tenancy Sustainment Team.
Our Community Chest Fund is being publicised to encourage young people to apply for grants up to £150 for activities that can keep them entertained during lockdown from an instrument, to online lessons to a computer or good old fashioned board game.
We are continuing to provide online services to assist in coping with lockdown such as live mindfulness and relaxation classes, YouTube 'Wee sing along' sessions and keeping our groups and communities connected via social media. We also recently launched our Dolly Parton Library to keep children entertained, applications can be made on the QCHA website and Facebook.
Our Wellbeing services have all had to adapt how they deliver services within limitations of social distancing and we have provided extra support to our vulnerable tenants who are struggling most with lockdown.
We are providing voids to GCC for use as temporary homeless accommodation.
In addition,
Our housing service continues to support tenants who are struggling with rent payments and those who are reporting incidents of anti-social behaviour.
Our financial inclusion service also provides welfare benefits advice and money advice to tenants at this difficult time.
(Update provided by Shona Stephen, Queens Cross HA)