Engage Renfrewshire have been coordinating efforts across local government, third sector members and emerging mutual aid groups to support those most at risk in the community.
We have endeavoured to connect local need to services still offering support at this time. We are chairing a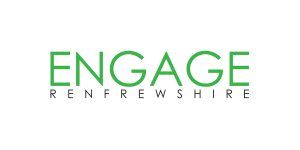 Renfrewshire Food Forum which is supporting individuals across our communities with food boxes, deliveries of food and medicines.
Our community and voluntary action team have been working with our third sector members to ensure services can be adapted online. Going digital means they are still accessible. We are supporting groups with funding queries and signposting all queries to the most appropriate emerging funding options. We have also been supporting the 12 emerging mutual-aid groups with guidance on safeguarding and support for volunteering and for those receiving aid.
We have also promoted a Renfrewshire focused volunteer reserve to directly support our charitable partners with administrative and vetting services.  As the local TSI we are also fielding offers of volunteering from the national reserve promoted by the Scottish government. Both reserves are available for all of our members to promote, should volunteer numbers require a boost in the coming weeks.
Our finance team have also transitioned their services online and continue to offer financial services and guidance to organisations and individuals across the county.
(Update provided by Engage Renfrewshire)