Pulteneytown People's Project in Wick is a community-led charity providing a range of services across Caithness including Care at Home, supporting vulnerable people and additional needs, childcare and activities for older and vulnerable people. 
Our childcare facility offered free childcare during the first week of "lockdown", funded with fundraising reserves, which filled the gap from schools closing and the Highland Council setting up their childcare provision.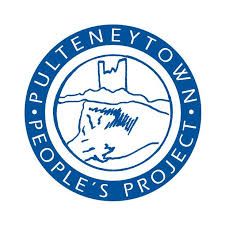 We continue to deliver our care at home service to 60 plus elderly a day in Wick, as well as supporting 25 vulnerable people living at home, with medication, food, and walks (where appropriate), as well as phone calls to make sure they are safe.
With many of our services suspended due to the current situation, our staff have been in regular phone contact with the older and more vulnerable people in our community, providing support for anyone feeling anxious or missing support groups, arranging shopping, prescriptions collected, dogs walked, or even just for a chat.
We secured funding to prepare and deliver around 100 two-course meals to the elderly Mondays-Fridays, and for activity boxes for children.  We are so grateful to our bank of volunteers who help with the errands and meal deliveries.
Our elderly are missing the interaction with their families, and we want to keep their minds stimulated.  With the help of the community we are developing Caithness-themed quizzes to put out with the meals and share with their families on social media so they have a talking point for phone calls.
We have participated in virtual meetings with voluntary organisations (arranged by Caithness Voluntary Group) from throughout Caithness to ensure we are delivering a cohesive service, and we have worked with other local organisations, suppliers and businesses to prepare and deliver donations of food and hot meals to local people.
(Update provided by Pulteneytown People's Project)