Lochwinnoch Cares was set up in response to the current Covid-19 crisis to ensure that those members of the community who were self-isolating or vulnerable would have access to support whether that is food, medical supplies or just a friendly phone call in these uncertain times.
This started out with a Facebook group and then a leafleting campaign throughout the village to let residents know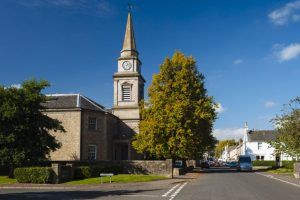 that help is available should they need it and that all they have to do is get in touch by phone, email or social media and a volunteer would be sent to help them.
Since starting up in March, we have 90 volunteers that are able to help anyone in need offering a multitude of the skills from delivering food, dog-walking to remote physiotherapy!
By dividing up the village into different "zones", the volunteers can build a relationship with those who need their help in their respective areas.
Lochwinnoch Cares is also working in conjunction with Lochwinnoch Food Committee which has set up a food bank for the village.
(Update provided by Lochwinnoch Cares)