Linstone Housing in Renfrewshire is continuing to offer a wide range of support to its tenants, factored owners and wider communities during the COVID-19 pandemic.  This is a combination of essential services being maintained, despite the challenges, and the provision of new services specially designed to respond to people's needs as a result of COVID-19.
Our Housing and Income teams are fully operational from home to support tenants with rent and housing issues, and our Estates team continue to be out and about ensuring that the physical landscape remains clean and tidy.
Linstone have set up a COVID-19 Response team who are making calls to all tenants and factored owners over the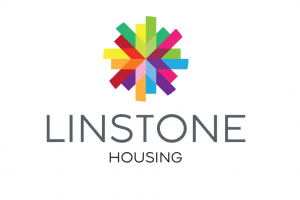 coming weeks. This team will be checking residents are ok and will help people get in touch with other services that are available in communities during the pandemic. This includes access to shopping services, energy assistance, help with internet, and a range of other assistance that is needed. This team will also identify tenants and residents who will benefit from our "Emergency Fund" – £10,000 from the Scottish Government which is to 'provide real time and tangible financial support to those Linstone tenants and other Renfrewshire residents who need it, and cannot access it through other provision'.
In addition, we have secured £173,000 from the Scottish Government to be distributed through grants to organisations and groups who are working in Renfrewshire to redirect their normal services or create new services to support all members of Renfrewshire communities experiencing challenges as a result of the pandemic.
We are working hard to ensure that no one "falls through the gaps" and has access to what they need to get through this crisis, so that we come out together strong, healthy ad resilient at the other end.
For further information contact dallan@linstone.co.uk
(Update provided by Linstone HA)