The nature and impacts of the Covid 19 crisis is exposing deep underlying fragilities in our economic and social systems. At the same time, as evidenced in SURF's series of special bulletins, many under resourced communities and their organisations have responded very impressively to meeting immediate local challenges. Policy makers are increasingly interested in how it might be possible to sustain raised levels of collaborative community action, in a way that could rebalance local regeneration power, resources and decision making. 
SURF is using its community focused, cross sector role and networks to better inform those considerations. One aspect of SURF's broader contribution to building back better is a series of articles here in the SURF Journal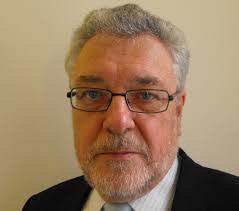 Cliff Hague, OBE, is Emeritus Professor of Planning and Spatial Development at Heriot-Watt University and a Fellow of the Academy of Social Science. He is a freelance consultant and researcher, and Chair of The Cockburn Association (Edinburgh's Civic Trust). He is a Past President of the Royal Town Planning Institute and of the Commonwealth Association of Planners, and a Past Chair of Built Environment Forum Scotland.  He co-authored Regional and Local Economic Development (2011) and Leading Change: Delivering the New Urban Agenda through Urban and Territorial Planning (2018). His website is www.cliffhague.com.
Urban Regeneration after the Pandemic
The unpredictability of Scotland's weather is as good a metaphor as any for the current Covid 19 crisis. You may well ask: what comes next? Venture out lightly dressed on a bright morning and you could be wet and shivering by lunch time; cruel winds and flurries of snow can be banished by blissful sunshine.  Likewise, peering ahead to the future for Scottish urban regeneration is a particularly fraught venture. The Covid 19 virus, social distancing, the lockdown, and the emergency measures changed towns and cities in a matter of weeks. Will there be repeated waves of contagion? Will a vaccine be found? Will social distancing become entrenched? How will the politics of recovery play out? Meanwhile, there's still a climate emergency to be sorted, and the international cooperation needed could well be compromised by increased debts of poorer countries, and global competition for dominance between China and the USA, while the oil producers scramble for ways to get prices back to levels needed to maintain domestic political control through spending and subsidies. Add in questions about which companies will go to the wall, which sectors are best equipped to prosper (looks like the tech' giants again), and which places are most – or least – resilient, and it becomes a formidable and unsettling list.
Resilience of places
Let's start with a reminder. Urban regeneration was invented as a place-based, market-driven approach to urban development. Back in the 1960s Councils did "urban redevelopment", bash and build replaced dilapidated buildings (but also some not so dilapidated) with (temporarily) shiny new Council flats and industrial units. From the 1980s regeneration was the name of the game, with forms of public subsidy designed to enable developers to build on marginal sites. Despite mutations into the social inclusion and community planning agendas, the market-based approach has remained dominant. So in thinking beyond the pandemic, basic questions must be about which places' market strengths make them best able to recover, which least, and what the policy options are?
Findings from The Centre for Cities (https://www.centreforcities.org/blog/what-does-the-covid-19-crisis-mean-for-the-economies-of-british-cities-and-large-towns/) suggests that Edinburgh will ride out the current CV19 crisis better than other Scottish cities, while Aberdeen is likely to be the worst affected. The Centre looked at 62 cities across Great Britain, and analysed the existing industrial structure of each.  Edinburgh is ranked 12th most resilient in the Great Britain league table topped by Oxford. Not far behind is Dundee, ranked 15th, sitting between Cardiff and Bristol.  Glasgow at 41st is in the lower half. The real concern for the Scottish Government should be Aberdeen, placed fourth from bottom above only Crawley, Luton and Derby.  The reason for Aberdeen's plight is no surprise. Across the UK just 1% of workers are in oil and gas, but in Scotland's oil capital the proportion reaches 11%. Oil prices have crashed and a global recession following the virus will not lift demand for oil, and, by the way, we are supposed to be cutting back on fossil fuels to head off the climate emergency. As always, the dilemma for policy makers will be whether to "back winners", targeting investment to places likely to deliver a quick recovery, or to go for a "worst first" approach.
Will the Scottish Government be able to take a co-ordinated, place based approach, or will a place-blind sector by sector national strategy prevail? Higher education highlights the challenge. Scottish Government has effectively blocked universities from raising income by hiking fees for Scottish and EU students. Instead the route to solvency has been to grow the number of international students, especially from East Asia, who could be charged eye watering fees. To justify those fees and to compete globally, the universities invested in enhancing "the student experience", particularly through borrowing for new buildings, which along with student housing could be presented also as urban regeneration. With overseas student numbers on Scottish campuses now likely to plummet, how will the universities dig themselves out of their hole? It seems likely that the NHS and social care will have priority in future public spending rounds, but our universities are key players in regional economies. To cite the case of Aberdeen again, loss of jobs in higher education and research, on top of an oil crash, would be icing on a dystopian cake.
Retailing
The decline of the High Street has been running longer than some soap operas. Ways of redressing it have been a common theme of much urban regeneration effort. It is now harder than ever to discern even a "return to normal", dismal as that normal was in many small towns and less affluent neighbourhoods. More and more people have learnt how to shop online. Social distancing rules are both difficult to implement and lethal to takings for cafes, restaurants and pubs.  Reduced incomes and higher personal debt resulting from the economic disruption seem likely to impact on purchases of non-essential items.
What of the larger stores and retail malls? Social distancing is easier to impose if you have more space to start with, but the pressure from e-commerce will be felt there too. Also the model for some of these outlets has been to combine retail and leisure: shop, eat, see a movie. How much damage is done if that nexus is broken?
There seems certain to be renewed pressure for business rates relief, but again that can be a blunt tool if applied across the board. For premises and businesses able to survive anyway it could simply amount to a transfer of public funds to commercial landlords at the next rent review. More hopefully, could the crisis result in a long overdue review of local taxation and local government funding?
Culture and Tourism
Many business plans linked to regeneration have looked to culture and tourism, particularly in rural Scotland, as growth sectors which could be tapped to provide revenue streams after capital works have been undertaken to save esteemed buildings and cling to local identities.  How robust might tourism prove to be? Optimists look to a speedy rebound once suppressed demand is finally released. After 9/11 increased airport security allowed planes and tourists to keep flying. It is not impossible to imagine that there could be a similar fix this time round. Routine testing at points of departure could screen out people with threatening health conditions. It would make flying even more tiresome than before, and take time for quality assurance across every airport globally, but it could be a way back (though please remember the climate emergency!).  Big airlines have been prominent in seeking financial support from the taxpayers, and will be powerful lobbyists for ways quickly to get planes in the sky.
Culture looks more fragile. It has always struggled for its share of the public funding cake, and increasingly looked to sponsorships from business, or from commercialising its offer. Already there is not much slack in the system. Then you have all the challenges of lockdown inactivity, and social distancing which will drastically reduce the capacity, and so also revenue streams, at venues. There may again be ways to adapt, e.g. longer runs at exhibitions to compensate on numbers allowed in at any one time. However, until such solutions are invented, tried and tested, it will be difficult to pitch regeneration based on new cultural based activities.
Pavements, roads and mobility
The reduction in traffic as a result of our isolation has been welcomed by many, not least because of the almost instant improvement in air quality and drop in CO2 emissions. Pop-up cycle lanes have made active travel easier, and the need for social distancing has led to calls for widening pavements, or instituting one-way movement systems for pedestrians. High profile fatalities amongst bus drivers, however, have cast a shadow over the safety of public transport, when a deadly disease can be part of the price of a single journey ticket.
Our networks of streets and roads are very fixed; in regeneration projects they have rarely received much attention beyond street furniture upgrades. Now they look likely to be a prime focus of future contention. If cars are perceived to be safer than buses and trains, and fuel duty increases at the petrol pump do not compensate for the slump in crude oil prices, then expect a rise in car use. There will be resistance to conceding road space to walkers or cyclists, and economists will calculate the costs to local economies of increasing congestion.  Will the proposed workplace parking levy survive as firms struggle to recover and people's purses are tightened?
Housing
Halting work on non-NHS construction sites has hit the Scottish housing industry, which was already stripped of many smaller firms by the 2008 financial crisis. Again the call to get back to building as quickly as possible will fall on receptive ears in Holyrood. The Scottish Government has sought to ensure that the potential friction caused by Covid 19 on the processing of planning applications is minimised. Expect pressure from the industry to relax affordable housing targets and contributions to infrastructure, since the calculations on which permissions were based have been overtaken by the economic slump. Yet such ways of levering inclusion and managing public sector austerity have become central to much urban regeneration work.
Planning permissions are one thing, getting houses on the ground can be something else. Land banking has long been part of the business model of house builders; land with development value can be security for loans to enable a business to grow.  However, the economic disruption of the lockdown will create blockages in supply chains that are likely to slow the construction of new houses. A whole panoply of parts are needed to make a house: one missing part can stall completion. In addition, there are questions over the supply of construction labour if the UK government succeeds in its ambitions quickly to end immigration of low skill workers. The shortage of fruit pickers could be mirrored by staff shortages on building sites.
The health crisis has also shone a light on issues of housing size, quality and density. There is concern now about the previously unremarked pressures on mental health that can come from living in a confined or crowded space. Yet small units have been a significant part of much housing-led regeneration for the past two decades. The Build To Rent formula and student housing have assumed that shared facilities and an active social life outside the flat meant that standards could be relaxed. Higher densities have also been promoted as a way to reduce the need to travel, or to make public transport the preferred mode, while also saving greenfield land from new development. Expect a pushback against density as a potential contagion. However, it is worth noting that Hong Kong and other East Asian countries appear to have been much more successful than the UK in limiting the devastating impacts of this pandemic, despite having very high net housing densities.
One strong message coming out of this period of refinement is how important public open space, and especially greenspace, is for well-being and mental health. Eureka! Well, actually, the Victorians already knew that: that is why we have a legacy of public parks. The shame is the way those assets have been casualties of the long squeeze on Council budgets. The pandemic's revelation that magic money trees do indeed exist makes a nonsense of the idea that the only way we can look after our parks and gardens is to hand them over to commercial businesses. Our parks should be for everyone, all of the time. By being shared and valued by a diverse range of people, they have the potential to provide a catalyst for regeneration.
Scotland's regeneration industry needs a fundamental rethink of how we provide what kind of housing, and where. The Scottish Land Commission has been doing valuable work on "Promoting greater diversity in ownership of land including more community ownership, high standards and transparency of land ownership and use, and better community engagement in decisions about land" (https://landcommission.gov.scot/our-work/good-practice ). The 2019 Planning Act introduced Local Place Plans as a vehicle for what the Minister called "front-loading public involvement". These aspirations now need to become mainstream in the Scottish Government's response to the Coronavirus emergency.
Employment
Faced with a significant drop in economic activity, a lot of jobs are going to be lost. A concerted regeneration approach, tied to the idea of greening places and making the carbon transition should be central to an exit and recovery plan. Powerful lobbyists will already be urging the case for a return to normal, paradoxically by further extending subsidies and deregulation. Scotland will need strong voices saying that we can do better than that. If we allow a slide-back on the climate emergency we are simply trading crisis today for crisis tomorrow.
The City Region Deals should be rethought in the light of the new needs. We need a lot of small projects, which can deliver quickly, not a few big ones with long lead times, few jobs and tangential links to a greener economy. Upgrading the poorest neighbourhoods would be a good place to start a programme based on conserving and enhancing community wealth and assets.  Look to boost local jobs and local procurement, and build on the sense of mutual support and volunteering that the lockdown has revealed. Of course, this is easier to say than to do, but without advocacy it will not happen.
A way ahead
Four decades of experience equips Scottish urban regeneration to play a significant role in the recovery from the most devastating economic downturn in our lifetimes. However, there are two essentials.
The first is to recognise that there will be enormous pressure to revert as quickly as possible to the Scotland of December 2019, a Scotland in which one in five persons (and one in four children) live in poverty, and rising, according to the Joseph Rowntree Foundation (https://www.jrf.org.uk/report/poverty-scotland-2019); where around half of the houses still fall below the top three bands for home energy efficiency, and 30% of houses had some urgent disrepair (https://www.gov.scot/publications/scottish-house-condition-survey-2018-key-findings/pages/2/ ); and a country missing its targets for reducing greenhouse gas emissions (https://www.bbc.co.uk/news/uk-scotland-scotland-politics-48594832 ).
Second, is the need to imagine, develop and demonstrate a different path forward.  The pandemic has shown that prosperity depends on the health and well-being of all, and that it is public services, and the workers who deliver them, that are the wealth creators. Recognising how inequalities have exacerbated vulnerabilities and stress means moving long-term community health to the centre of Scotland's regeneration effort.
In the UK, and across northern Europe statutory town planning systems developed in tandem with public health measures. That was a long time ago, and as was evident when the Planning (Scotland) Act, 2019 made its way through Holyrood, the role of planning has shifted to helping the house building industry realise its development ambitions. Last year's legislation already looks like a missed opportunity. However, as many of us commented at the time, the Act left much detail to be set out in advice and secondary legislation. In particular, the National Planning Framework 4 (NPF4) which the Government is currently working on, and which will incorporate Scottish Planning Policy, gives an opportunity to set a new vision. The challenges will be to grapple with a country where air travel and international tourism is reduced, and there is more home working but perhaps also more geographically extensive housing markets. Can NPF4 point us towards a healthier, greener Scotland that conserves its land and places as enduring assets for everyone?
SURF's Journal is running several themed reviews of the way in which the COVID19 crisis is exacerbating inequalities. SURF's unique position as Scotland's regeneration forum allows us to access the views of frontline workers, academics, policymakers, politicians and those people living and working in the communities which are being hardest hit.   Our intention is not to only record the damage that is being caused – or to rejoice in the innovative and collective creativity of those who have stepped up to meet the challenges. We also want to present ideas and processes which will encourage debate about how our many national and local partner organisations should support and sustain the most effective of these responses to collaboratively build back better.
Among the themes that will be explored in future postings will be the Digital Divide, Food Poverty, the gender divide and childpoverty
SURF welcomes all feedback and suggestions for future areas you would like to see covered. Please email Elaine Cooper at Elaine@surf-old.local.